It seems like a really long time since the last meet, so needless to say I was really looking forward to seeing all my frilly friends. Low on photos as I didn't use my camera at all and so have pilfered these from other people!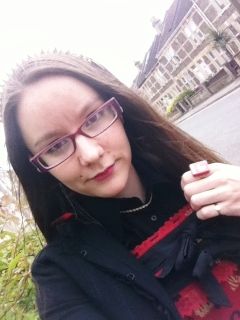 I wore my new Angelic Pretty dress that I only unpacked just before leaving the house (had a stressful morning and ended up being late as the car broke down halfway up a hill so I had to wait to make sure Rob would be okay and then get a bus to town and then out to my house to change and then back to town!). It's called Moon Night Theater and while the pleats are a pain, I absolutely adore it.
We went to Sydney Gardens for a sheltered picnic. I took the muffins I made (I left a few and the cupcakes at my house for my housies to eat), and my finished cupcake-shaped cake.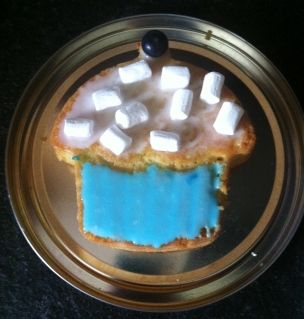 It was really good to see everyone and meet some new people too! Here's a photo of the group: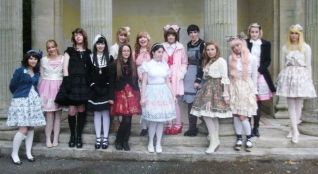 After the picnic we went to Number 1 Royal Crescent, a restored Georgian town house. It was kind of interesting, but I was really tired so I struggled to focus on the history.
After all that, we went to our favourite pub - The Hob. Beestings all round! I ended up drinking far too much (and apparently Rob had planned on surprising me with a romantic dinner, but I stayed in the pub and then missed my bus. So he wasn't too happy when he came to pick me up Dx apparently he'd wanted to get McDonald's instead, but he had to practically carry me to the car so we didn't go. Oh dear!).
Can't wait for the next meet, although since I probably can't afford to attend the Alice Day one (partially due to forking out for September's super-meet with J et J in attendance!) so the next one isn't for a whole month. Boo!