Tomorrow is the first lolita meet in a while and we should be having a picnic, so I wanted to make something yummy! I couldn't decide between muffins and cupcakes, so I figured: why not do both?
Turns out we only had 5 cupcake cases, so the rest of the cupcake mix was used to make a cupcake-shaped cake! As for the muffins, blueberry was the obvious choice as my parents went away for a few days and left a fridge full of the things, and I'm not overly keen on them. There are
still
some left!
The cakes before they were baked!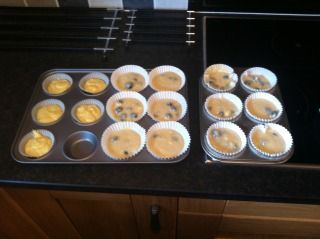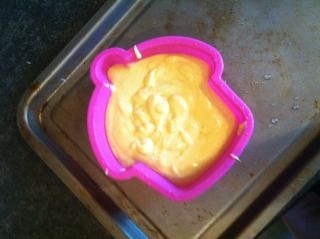 And on the cooling rack. My muffins went soggy-bottomed to they're now upside down. Not sure if it will save them or not though Dx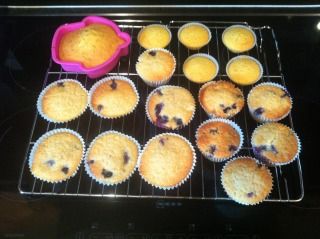 Between baking and washing up afterwards, I spent almost 3 hours in the kitchen! Wao. If that seems like a long time, it's because I mix everything by hand. Don't need no mixer.
I'll post photos of them fully done after the meet as I don't want to spoil the surprise! I don't even know how to decorate them yet, so I'll be spending another hour or so in the kitchen this afternoon. I'm off for a long soak in the bath (complete with purple glitter and bubbles) first though!
Here are some songs about baking! I feel like this when I'm making cakes haha.
Yes, I'm a big child. I ain't even mad.
Also the other day I made veggie spaghetti bolognese with my mum.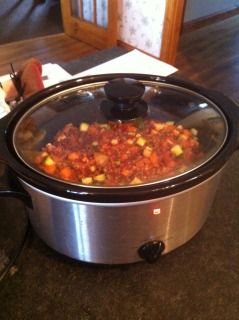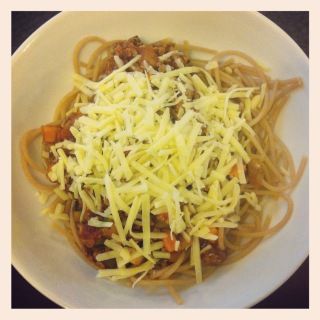 I love food, so getting into cooking it is a good idea ;]
Don't you think cooking is fun? What are youre favourite things to make?