Before the Adventure Time collection came out, I figured I'd get a feel for Black Milk style clothes by buying cheap-ass replicas. Now, I'm not a replica fan. But I'm also not a fan of leggings or tight dresses, so I just wanted to try these before paying a ton for the real deals!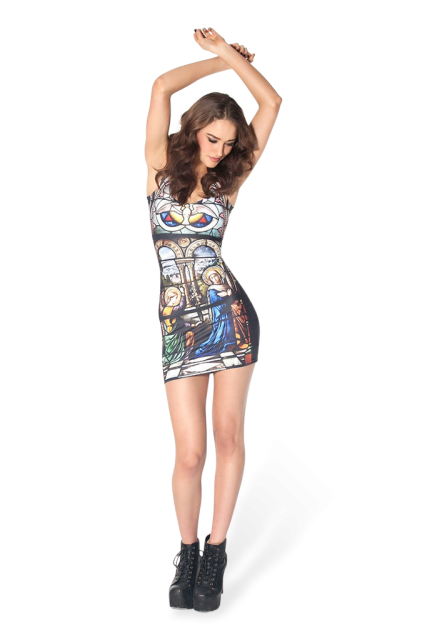 I got a couple Cathedral pieces in 'size M'.
I placed my order on the 6th, and the items arrived a couple days ago. The cost was only about £15 or something crazy.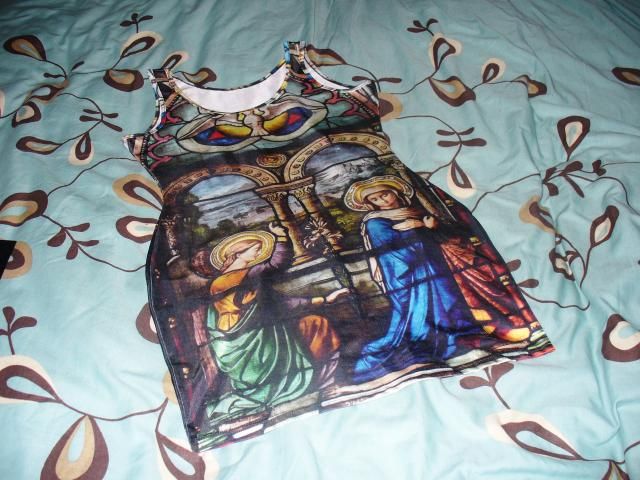 The material feels quite nice and the print is lovely!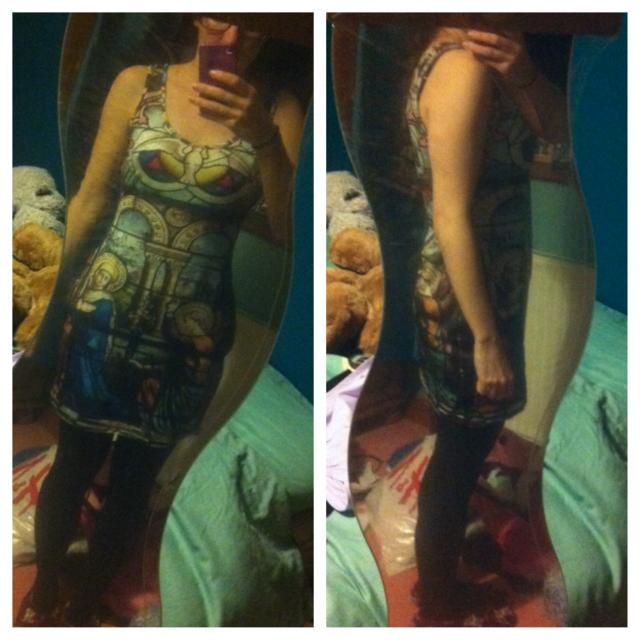 ...but it's pretty damn big and baggy and ugh (I was expecting it to be asian one size, but apparently not). Also the hips are not really in the right place at all, causing that gross muffin-top-looking thing (I can assure you that it's just air!). I'm currently bidding on the real deal on ebay (it's a museum piece and not available on the site), but if I don't win it I'll have to get this one taken in quite a bit! Although I'm wondering if there's enough material to modify it into more of a skater style.
The leggings are a lot shinier and the colours are brighter, but the print is just as lovely.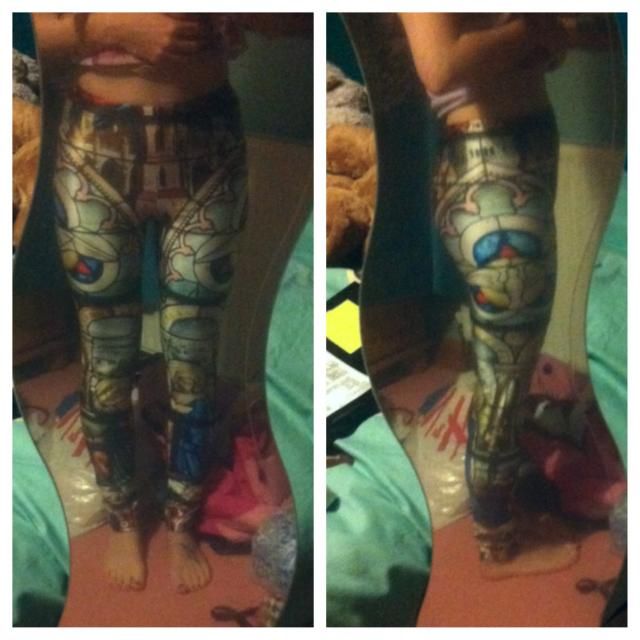 I guess they fit alright. They're a tad long and baggy at the knees and ankles, but definitely wearable. The problem? I have nothing to wear with them at all! They're so bold, and I don't feel I can wear them without something covering my butt...but maybe...
I'm pretty pleased with my purchases, as they were so cheap and it means I get to trial some pieces with my wardrobe before I make a decision about real pieces. I'm thinking I will probably buy real from now on though, and just not buy leggings!