I was excited as soon as this collection was announced, but it took me a while to convince myself to part with that much money! Unfortunately I was too slow to get the Gunter BFT (waiting impatiently for the restock), but in the end I plumped for the LSP skater dress as it matches stuff I already own colourwise. It was a really tough decision choosing just one piece, and I had no idea what size I would need either!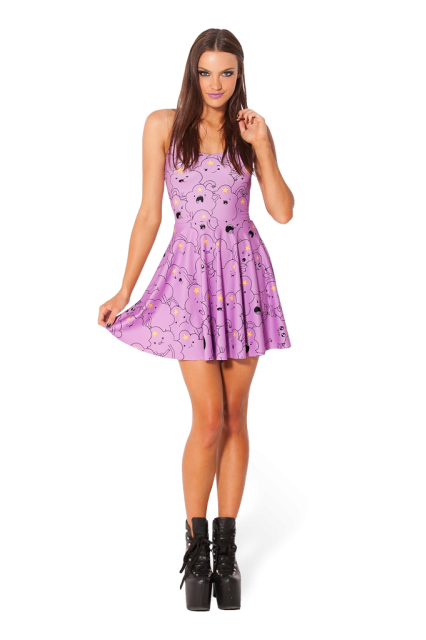 I made my order on the 15th and decided to pay the extra for 'better' postage, bringing my order total to $113AUD (around £62). It wasn't shipped until the 21st and first 'delivery attempt' (in which they didn't even ring the bloody doorbell) was on the 26th. So you can imagine how irritated I am at paying the extra when it wasn't really any quicker, AND UPS are dickbags who held my package ransom for £25.57 CASH ONLY. So I had to withdraw money and buy junk food I didn't want to get the exact change, and only £14 of that was VAT anyway. So basically I'm skint as shit now and will never EVER use UPS again. The free shipping option skips through VAT checks which is a bloody joke.
Supreme irritation aside...
Packet looks nice and sturdy.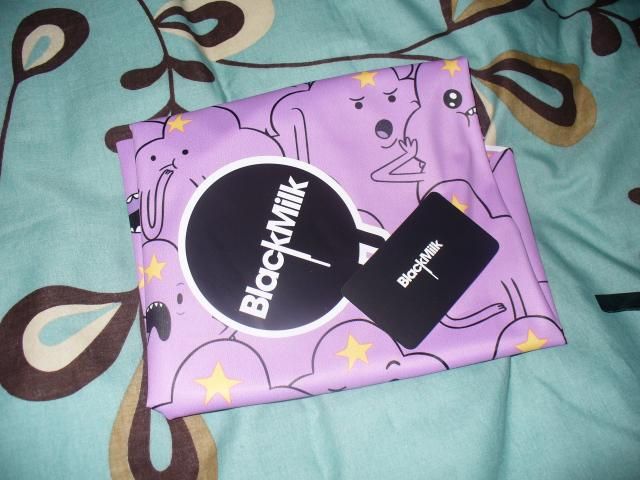 First glance! Came with a big sticker and a little business card.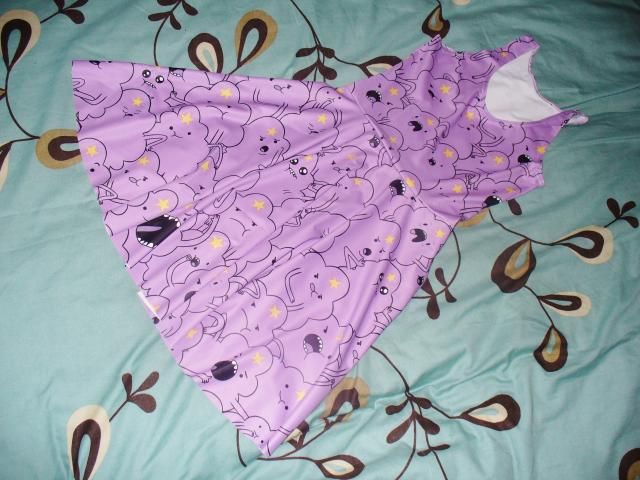 It looked tiny when I spread it out, so I'm glad I chanced S rather than XS (my measurements were closer to XS than S, but my bust would be pushing it). Upon trying it on, I don't think the fit could be better. It is still too tight on my bust despite me being smaller than the listed measurements (not uncomfortable, but flattens my chest a bit which isn't great as I don't have a lot there anyway!), and the waist is only the tiniest bit too big. It's also still pretty short which is great as I was worried it'd be long on me.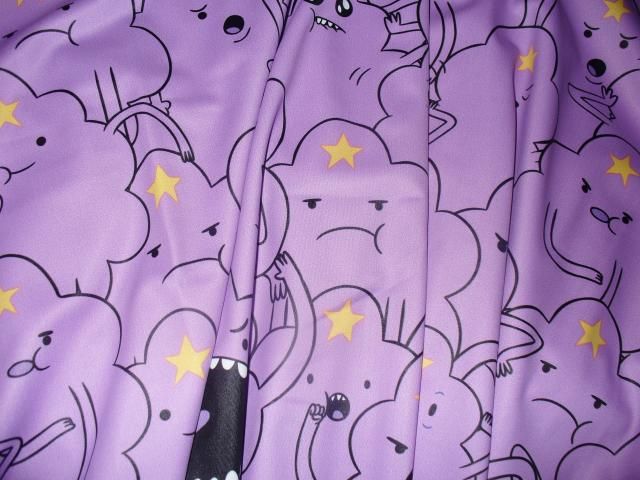 To be honest the print colours don't look great up close (you can see the pigments), but I guess I'm used to different fabrics and lolita prints which are of very high quality.
Aaand the cute-ass Adventure Time labels!
While the bottom of the skirt isn't hemmed, I'm pretty impressed with how the fabric feels and the general construction. I'll definitely order from them again if I have the money and they come up with more prints I want to own!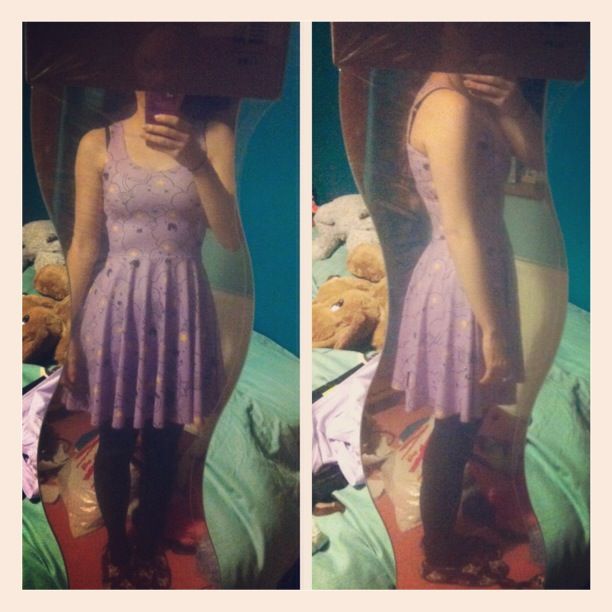 Excuse rubbish photos! Just wanted to show the fit in case anyone was considering getting it too. Also want to try to get Lime Crime's Airborne Unicorn lipstick as it must be a perfect colour match!