~ My favorite Lolita brand ~
I think that should be pretty obvious...
Even though my tastes have been changing and I'm not really (nor have I ever really been) a fan of true OTT sweet, I always come back to Angelic Pretty. I love their prints, I love their non-lolita pieces such as miniskirts and riders jackets, I love the pastels.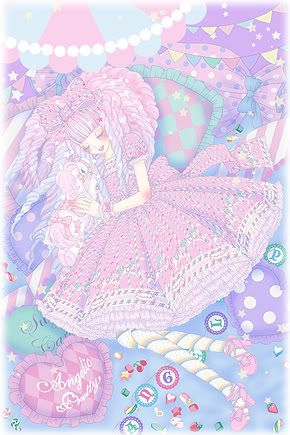 It's also great when they do something a little different to their usual, like my dream item, Gloria.
I'm still gutted that I missed out on this skirt! I don't think I'll get another chance at owning it, either.
I have also been loving these OTT dresses with princess sleeves that they have been putting out recently. I wish I'd had the money to buy Sweetie Chandelier, even if partially just to make a Biffy Clyro reference...I'm not sure my arms would fit in those sleeves though!
What is
your
favourite brand?