Here are my lucky packs! This is my third year in a row buying them. You can see my SS review
here
.
Please forgive horrid photos, the lighting here at home sucks, my duvet cover is totally non-kawaii, and my camera is on its last legs so everything is blurry too! I may take photos again when I get back to uni, but my camera will still be dying.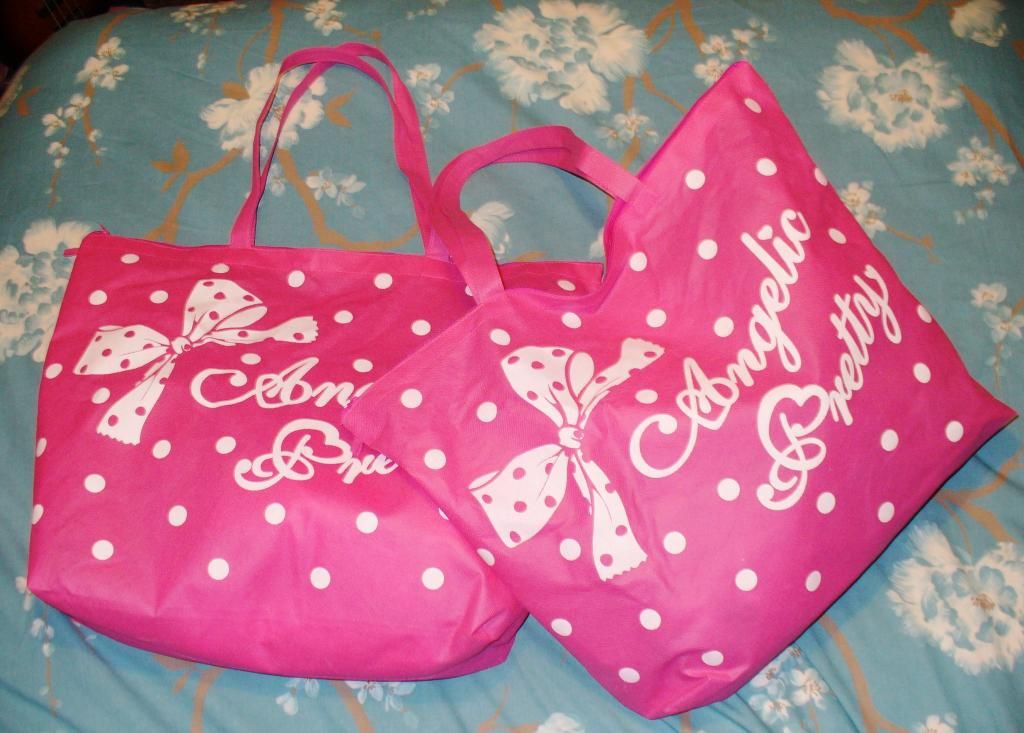 Tadaa~!
Dream Fantasy Salopette Set
- ¥10,500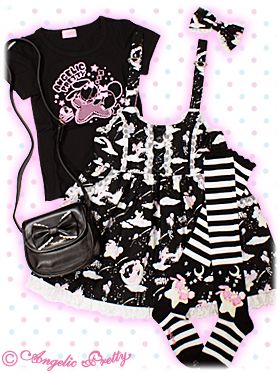 Equal to around £72. Sadly I ended up with pink for the third year in a row when black had been my first choice every year, and pink the third choice both the first year and this year =[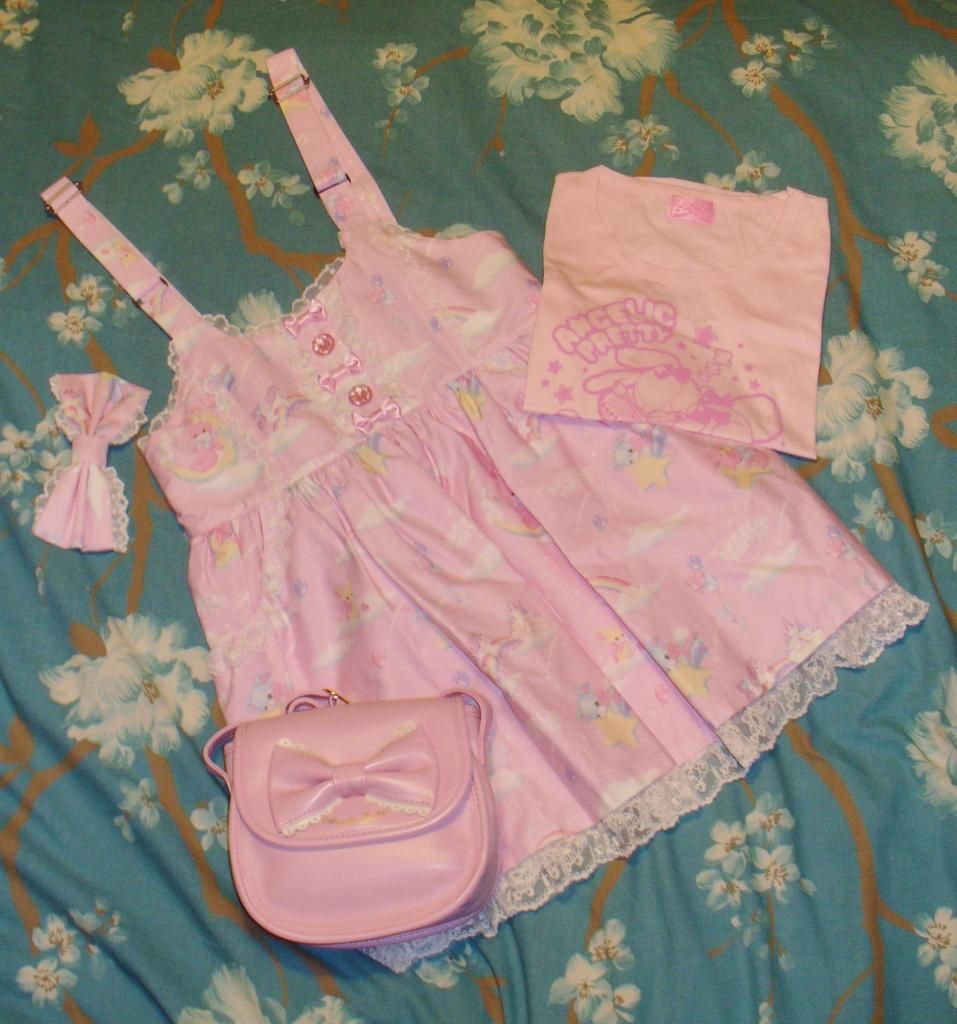 Here's the set (minus the socks as I managed to forget about them for the photo, oops!).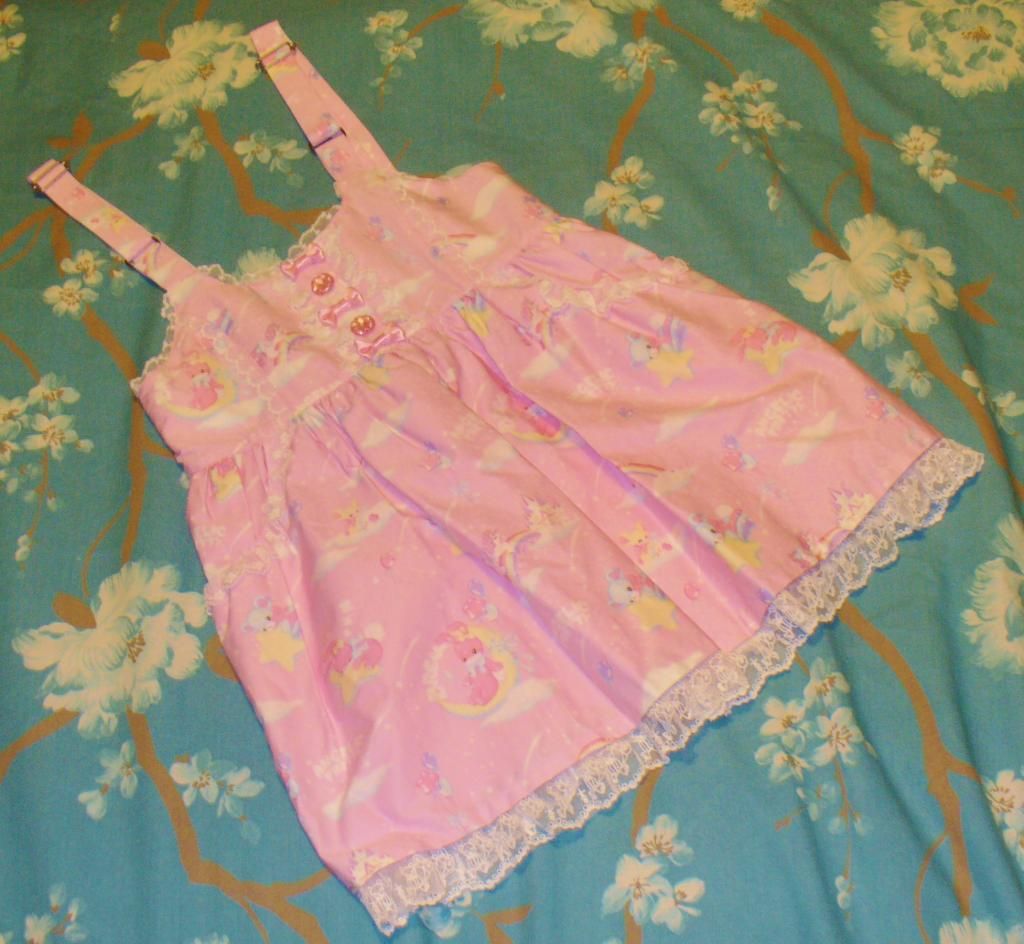 Initial impressions of the salopette aren't great. In this colourway it does look like oversized baby clothes, although on second inspection it is growing on me already. The print is reminiscent of Milky Planet though, which is one I still like despite no desire to own it anymore (unless in miniskirt form).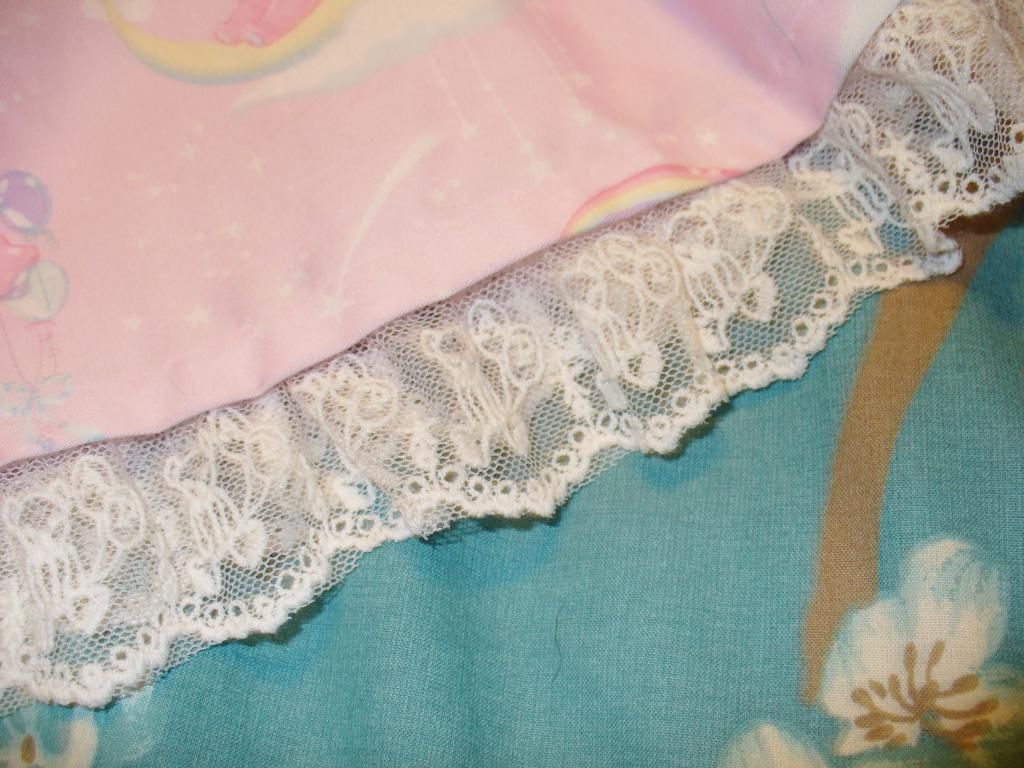 The stitching at the hem is quite visible and the lace isn't cut well (the overhanging bits make me cringe) and is rougher than usually found on AP items. However neither of these things would be noticeable when worn.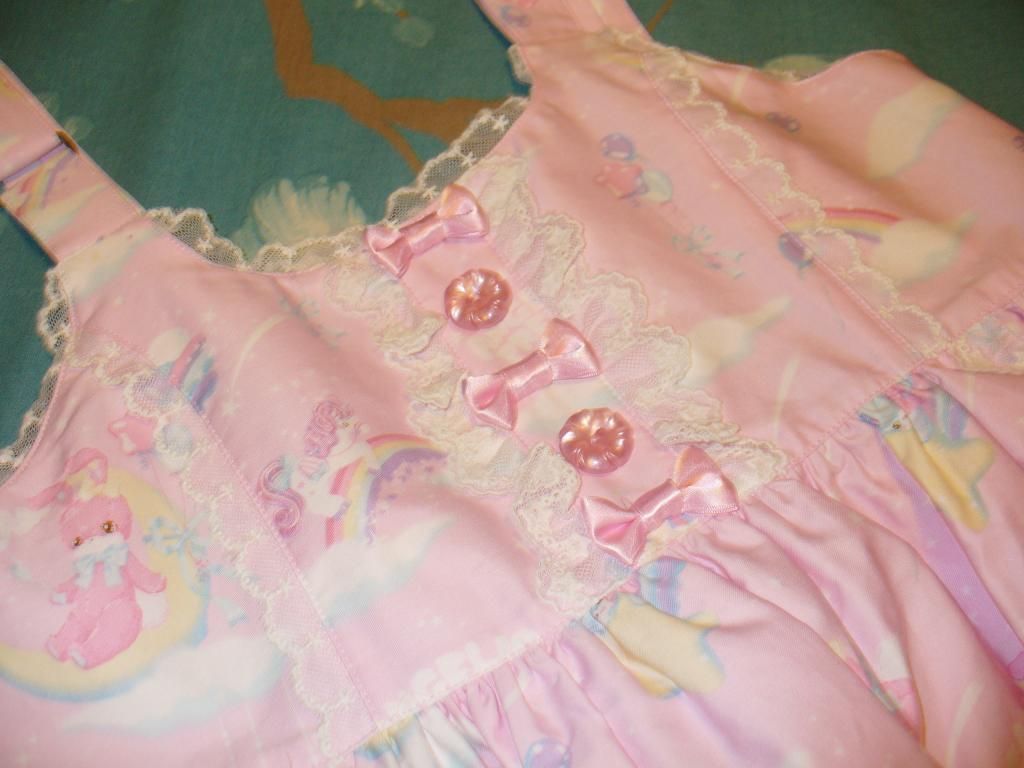 The star lace is soft though, and the icing buttons are cute.
It looks so short and wide though! I'm not sure whether to keep it, trade it, or just get rid. My legs are nowhere near slender enough to pull off something this short without looking more shapeless and tubby than I already am. I haven't tried it on yet though, so I'm hoping I'll be pleasantly surprised.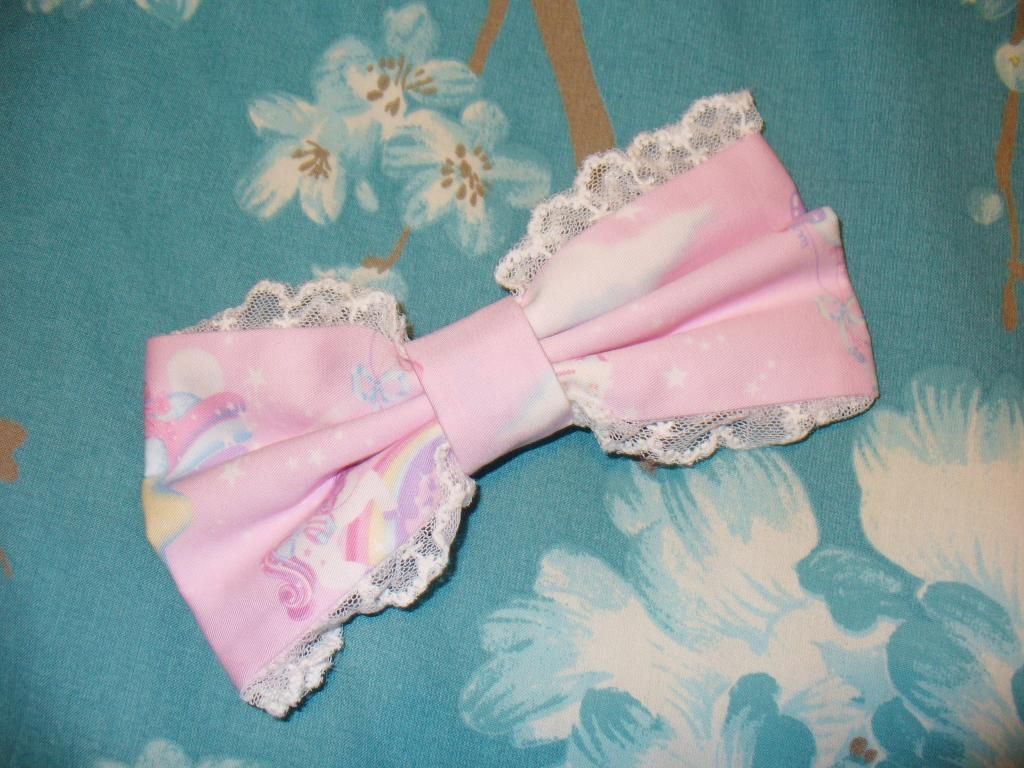 Cute barette, still don't know how to use these really as they don't stay put in my hair.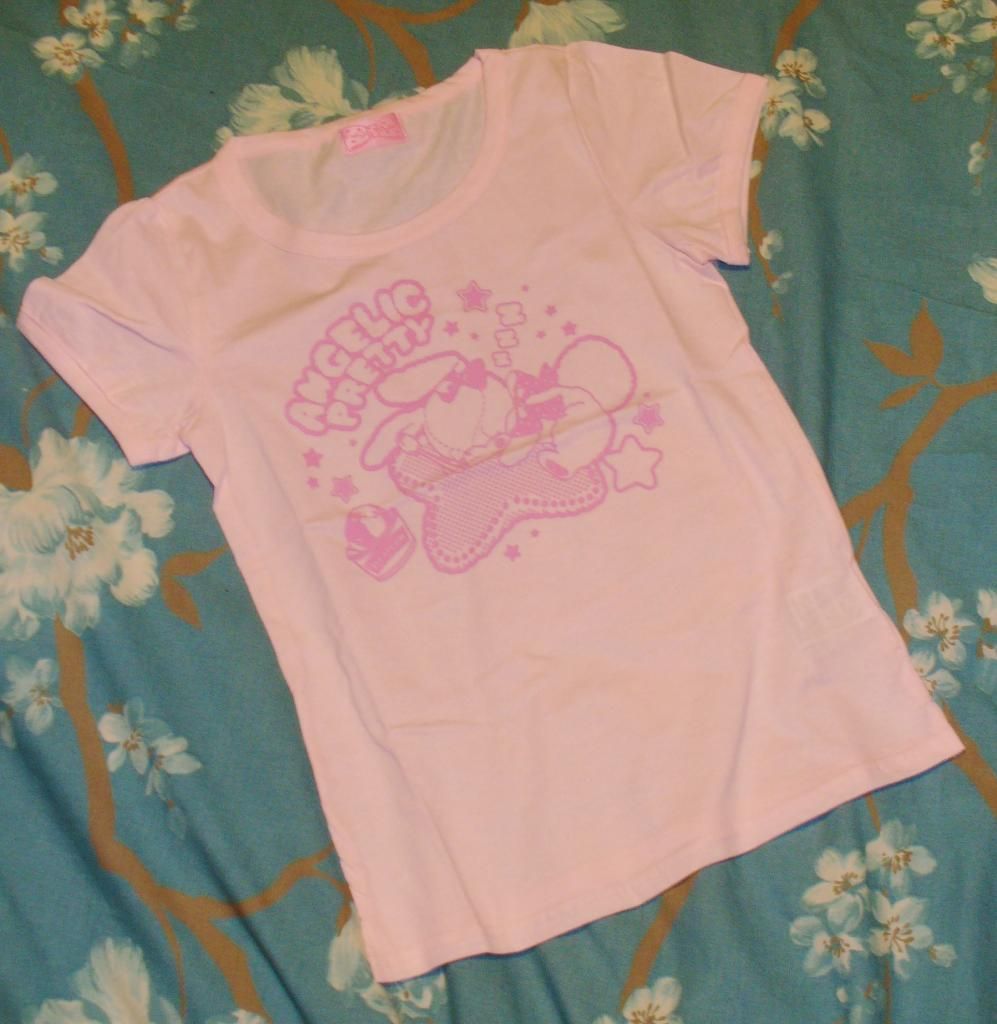 T-shirt same as always, I now have 4 of these tees that all look the same! I wish they'd make them an inch longer as they fit me well otherwise (this seems a little longer to the eye, but may distort when worn), and a bit bummed I don't have a black one, but no doubt I'll use this one all the same.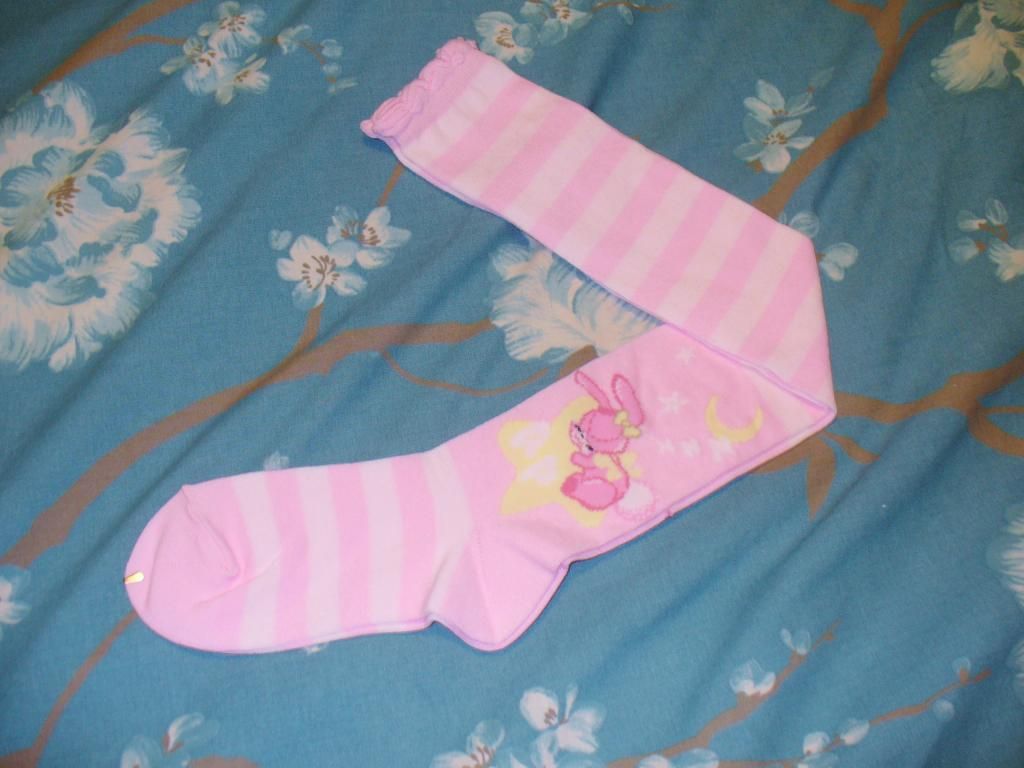 Socks! Very cute, but the colours are a bit off compared to the salopette colours. They look thick and long though, which is great.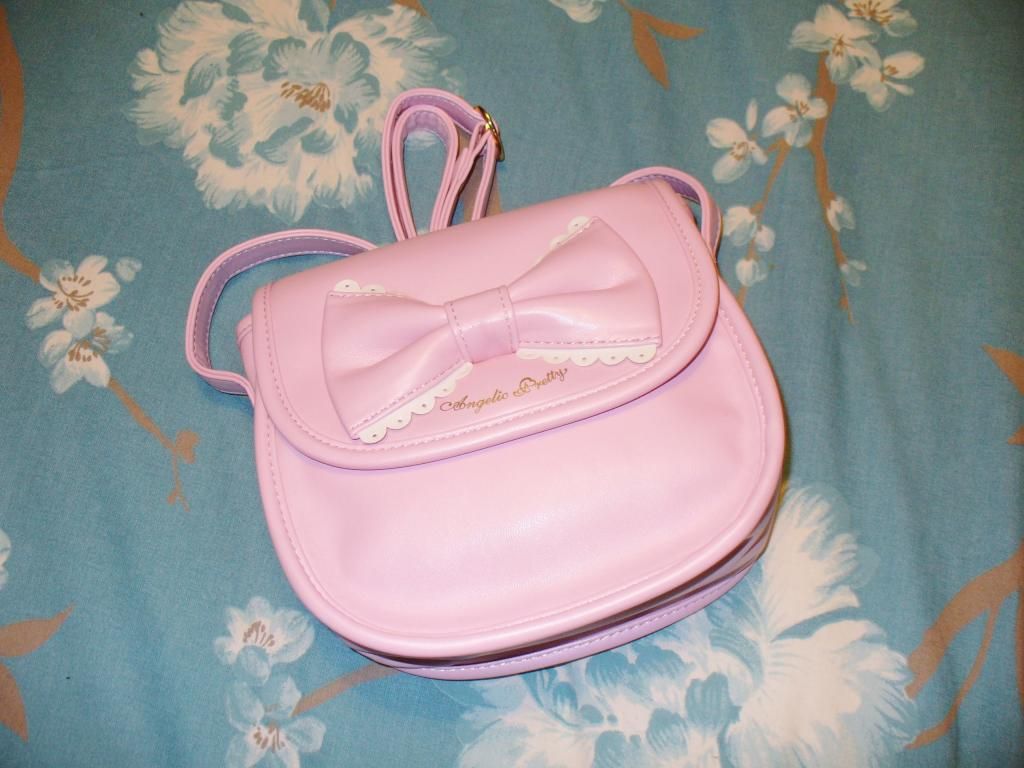 And the bag, a bit small for me (not enough room for emergency drink or snacks! The usual lucky pack bags have room for a huge tub of stir-fry and small bottle of vodka...), but still a good size for a small, strapped bag. It will definitely be fine for non-meet fairy-kei outfits for running to the shop or whatever, and has a little internal pocket for keys which is always a plus.
Dream Fantasy JSK Set
- ¥15,750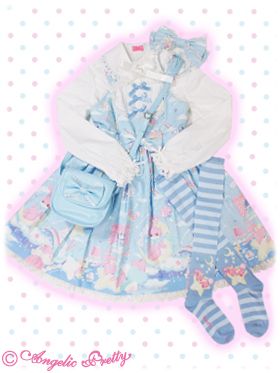 The price above was the price from store, roughly £108. Mine ended up costing ¥18,600 (£127) at auction, which wasn't a bad deal, really.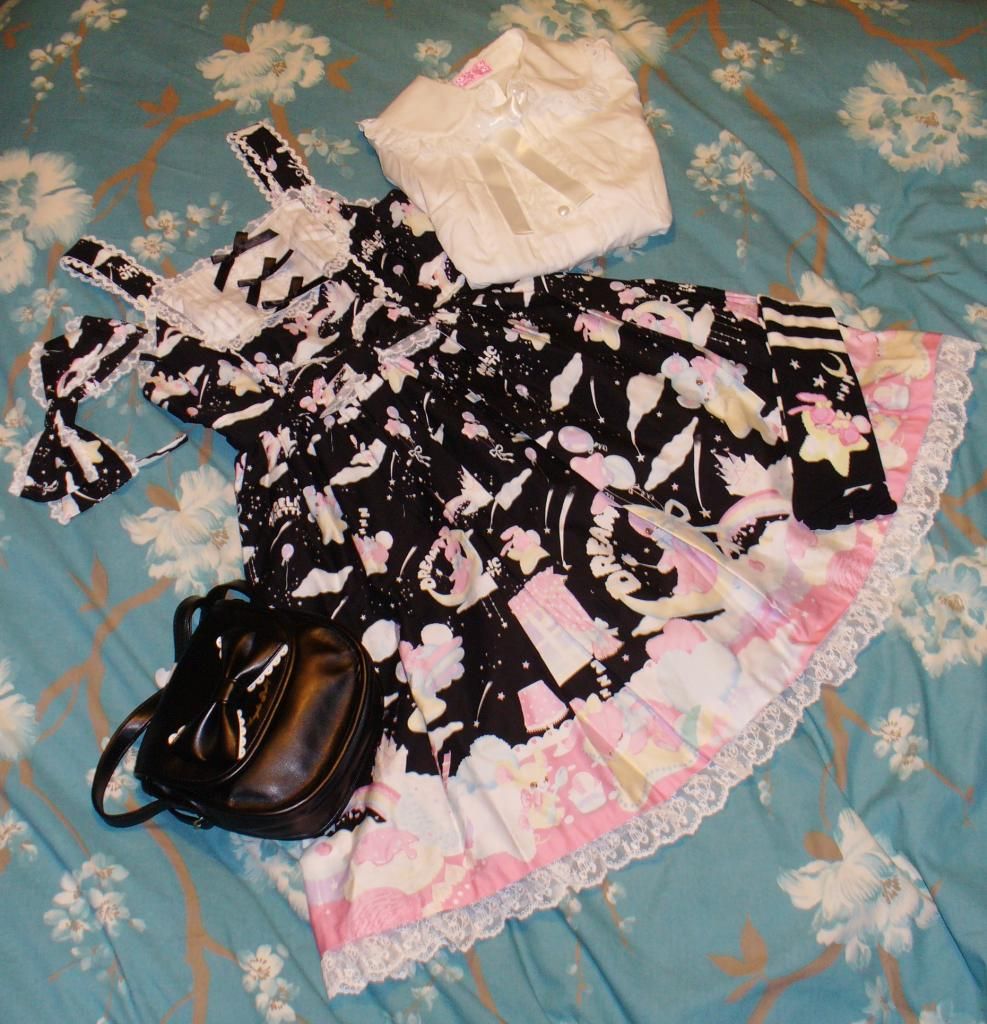 Here's the set.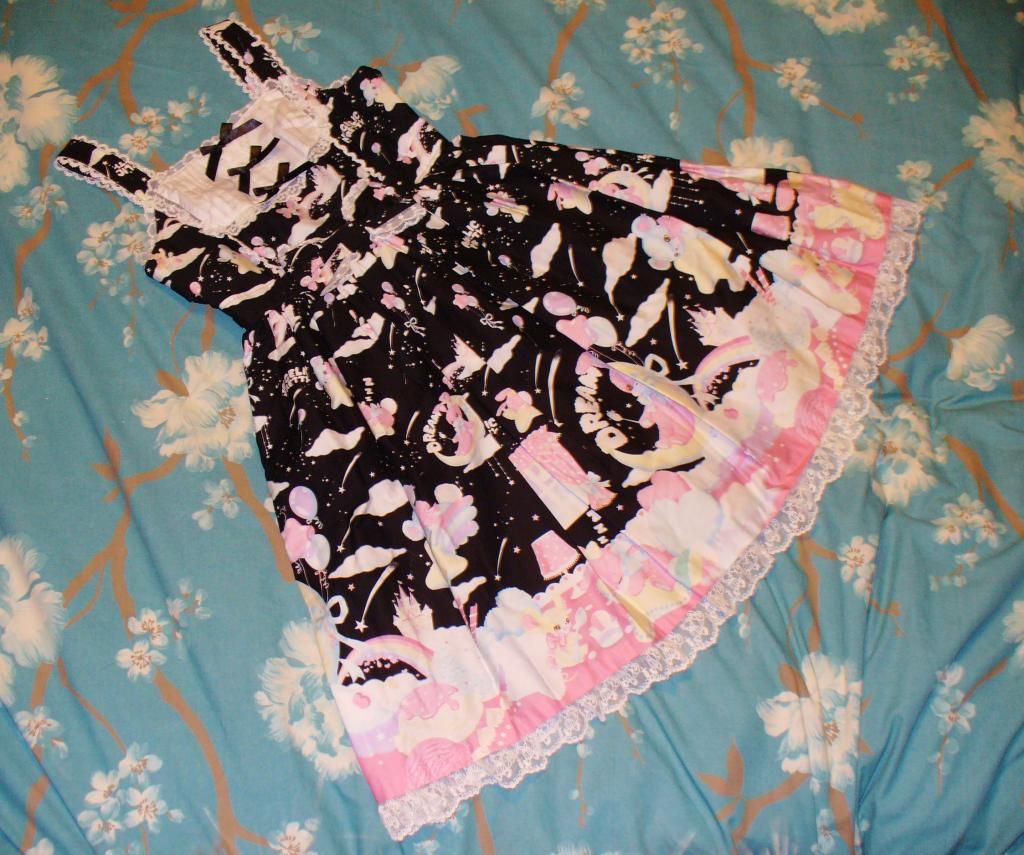 The JSK seems slightly better quality than the salopette.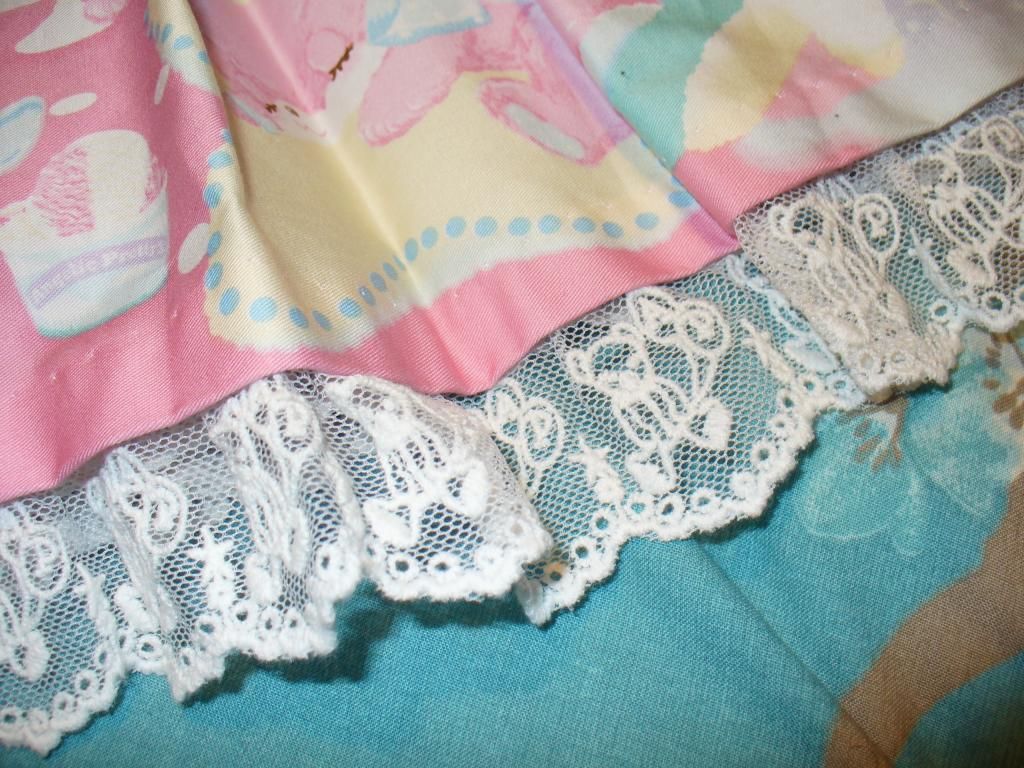 The stitching is still visible but not so much, and the lace is cut much better.
Only criticism is that the white looks somewhat grey if you look closely. The white lace looks much nicer in real life, I had worried the blackXwhite would look cheap/ita.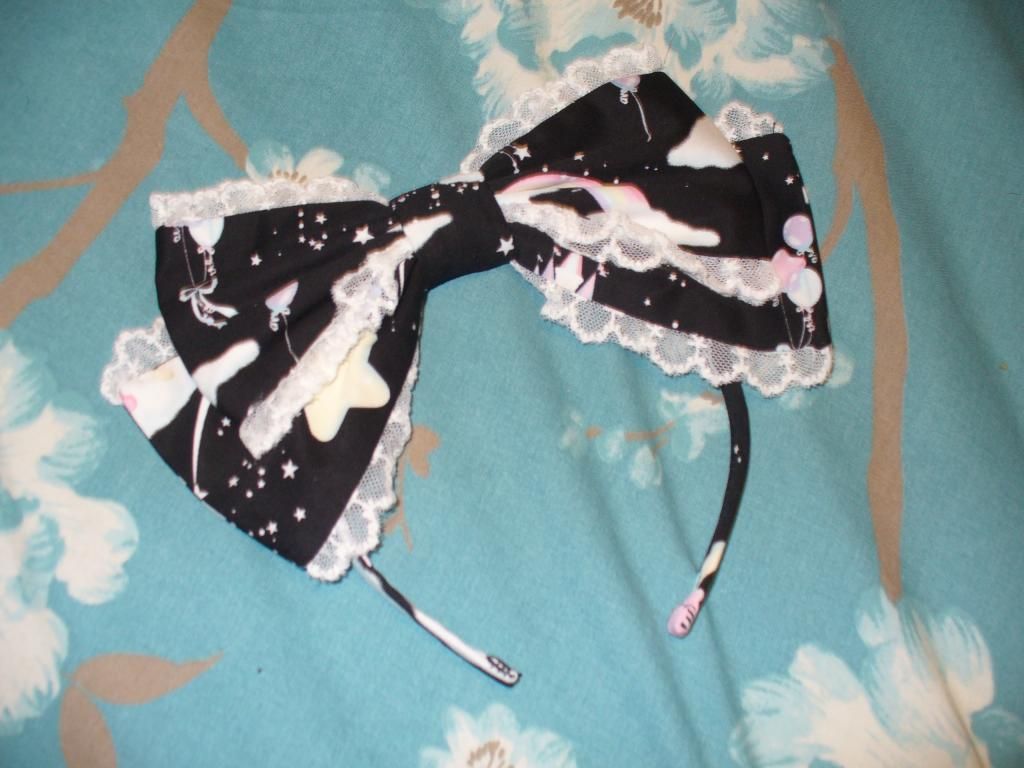 Matching headbow is cute, pretty much a regular AP headbow. Bit plain, tempted to get some cute beads on there.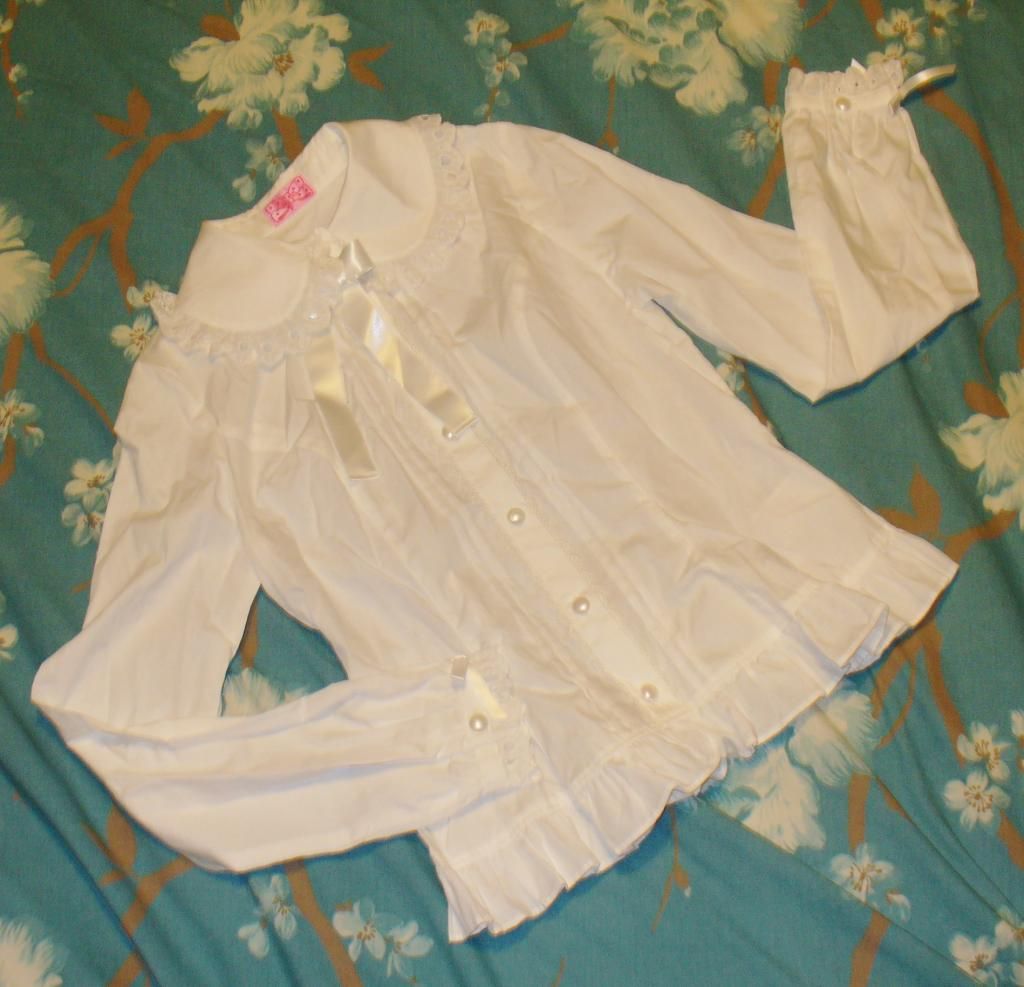 The blouse is adorable! No detachable sleeves this time and they look kind of baggy, and sadly no shirring at all. It looks quite well shaped though, so hopefully it will accommodate my bust without being overly baggy on the waist. The buttons aren't cute but the ribbon at the neck makes up for it.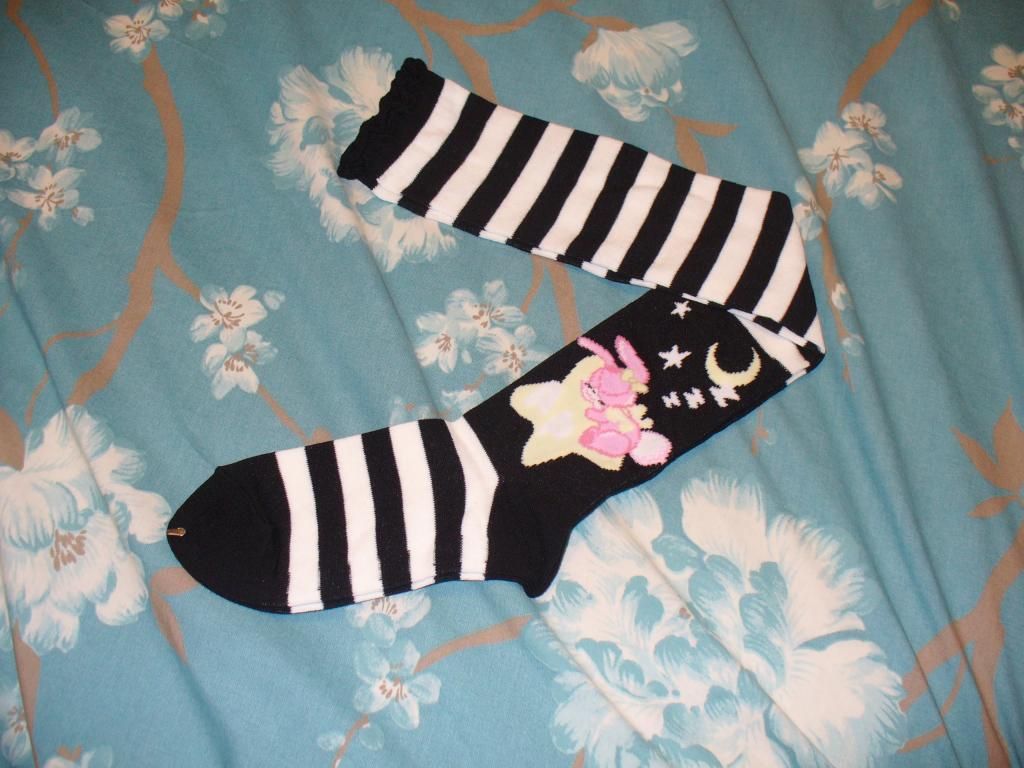 More socks! The colours match a little better for these I think.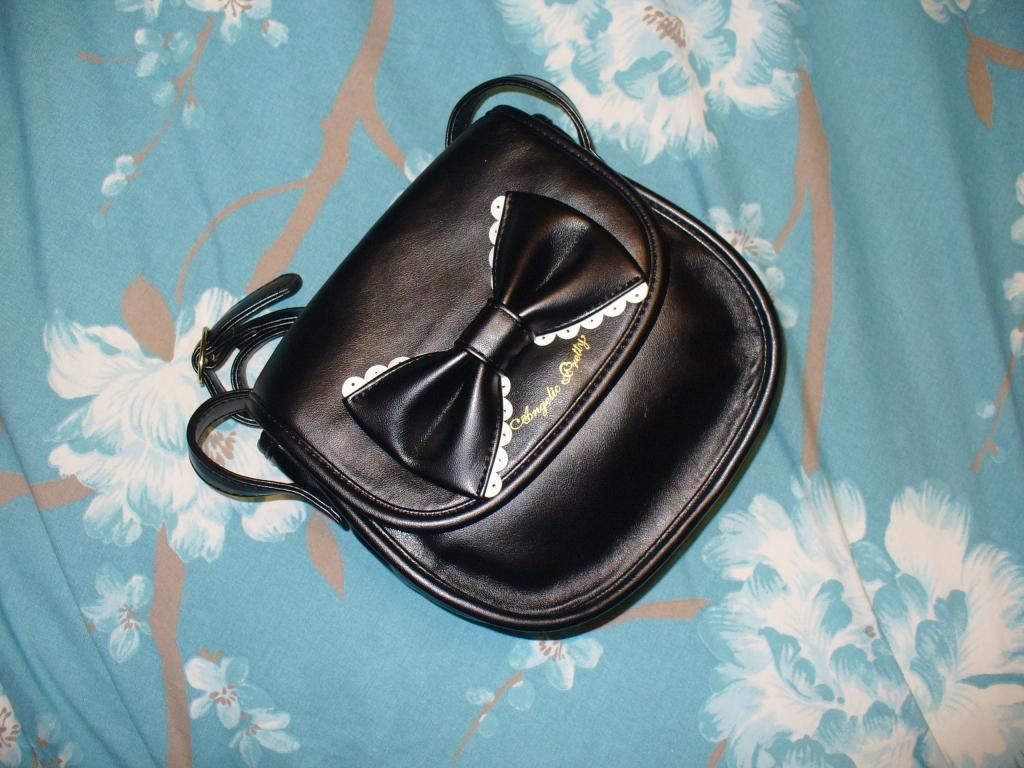 Bag same as before. Since I was expecting 2 black packs I'd have had to sell this and the spare socks, sadly since they're different I'll end up keeping both when I could really do with the money!
Overall I'm relatively pleased with my purchases as I ended up with two whole outfits for around £275, which is quite a bargain! And no doubt I'll order something next year also, and hopefully I'll finally achieve black salopette success!