Since the last entry was so long, I figured I'd share my little haul from the event in a separate post.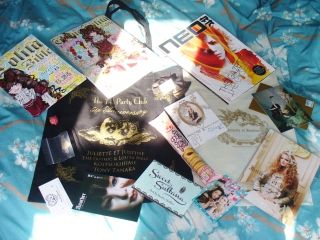 Full haul!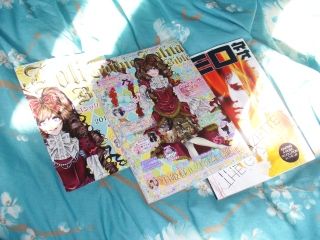 I felt I ought to buy *something* so I bought a copy of the latest Gothic Lolita Bible, which came with a poster and in the Juliette et Justine thin-fabric bag in the first photo. The Neo came with the VIP goodie bag.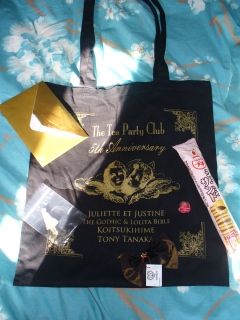 The rest of the goodie bag, pictured with my ticket envelope. The tote, some biscuits, a cute little hairbow, and a pin designed by Kyra especially for the event.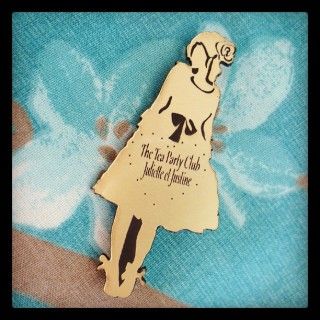 Aforementioned pin. I love the simple and elegant design. Now I just need to figure out what to pin it to!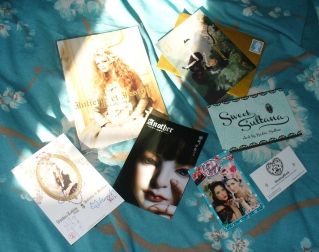 Papery things. A little Juliette et Justine photobook (I would say catalogue but it doesn't contain any item details!), the ticket again, postcard signed by Mari Nakamura of Juliette et Justine and Mariko Suzuki of the Gothic Lolita Bible (I got to shake their hands too!), and a few cards I picked up in the sales room.
Aaaaand I'm left wishing I could have bought a Juliette et Justine dress! But while I liked the pieces on offer there was nothing in particular that screamed 'BUY ME'. But I'd definitely like my next lolita purchase to be one of their pieces.