This weekend was both busy and relaxing at the same time, with a lot of time spent in the sun! I've never been much of a Summer person as I don't deal with heat well, but when you are lazing around and not doing anything it's just about bearable ;]
I ended up spending the whole weekend over Rob's house, which was great because his house is always cold!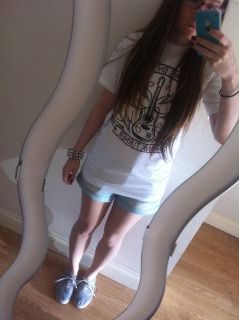 Casual, plain outfit I wore.
We went down to our local high street and I found Draculaura (may have done the whole over-excited and making odd noises thing =P).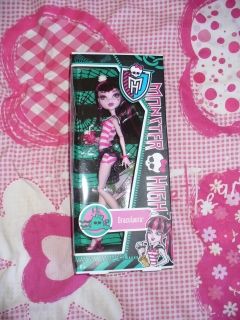 On the Saturday evening we had a barbecue. It ended up being pretty expensive and we didn't know what we were going, but it was delicious and nice to sit outside all evening!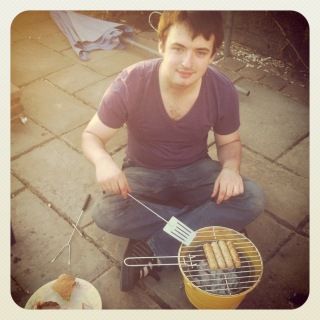 Rob was in charge of the food - all veggie, of course. Because I'm 'wrong in the face' like that. We had burgers and sausages =3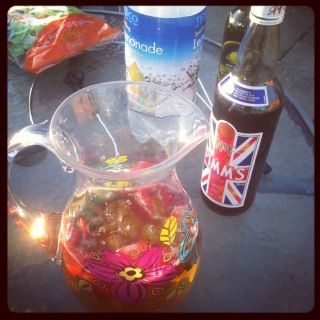 Obligatory jug of Pimm's.
On the Sunday, we drove down to Weymouth. Usually we go Weston-Super-Mare, but Rob always complains about it! The journey took around 2 hours, but we had Frank Turner CDs to keep us happy =P
Managed to wear a somewhat gothic outfit to the beach?! Although I stripped to my fluorescent bikini as soon as we got to the beach.
The shops were a lot more rubbish than I remembered, and we struggled to find decent food for lunch. But after that we just sunbathed all day!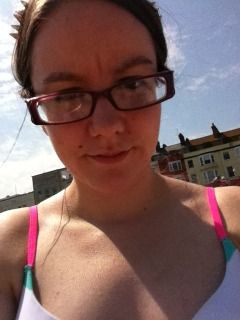 We only paddled for a short while as some little brats started harassing us, telling us to get a room (...we were standing about a foot apart) and splashing us so I got annoyed and stormed back to the beach! I think Rob found sunbathing a bit boring, but he wouldn't paddle without me and I didn't want to get wet Dx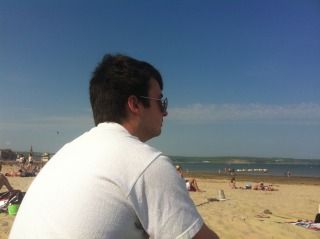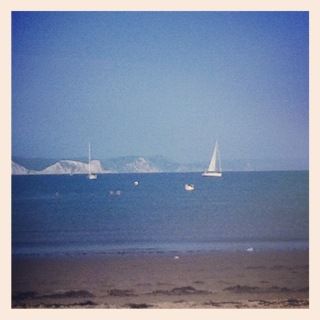 It was a perfect beach day really, although due to the good weather the beach was totally packed. But I got to eat chips and ice cream so I was more than happy!
I usually burn despite sun cream, but I only burned in a few places this time as I kept my sun lotion topped up. But burns in odd places - ankles, feet, between my boobs, butt cheeks!! Next time I think I'll put lotion over my whole body before putting on my bikini so I don't miss anywhere.
Unfortunately back to being boiled and bored in my room now as I have a database to put together (I have no idea what I'm doing). Also assuming I'm missing out on a party later as my housemate finished all his exams, but I have a hospital appointment and will be visiting my ill brother in hospital too =[