Since it has been a while, I thought I'd do a little catch-up post! I've been rubbish at taking photos lately though so they're either awful or pinched from other people (-_-')
A few weeks ago Monika had a birthday night out. We did karaoke (I got rather drunk and carried away), and then we went to Bierkeller for some more drinking and more dancing! And I was a naughty meow (uh oh, I picked up Joyce's meow tic) and tried a cigarette for the first time orz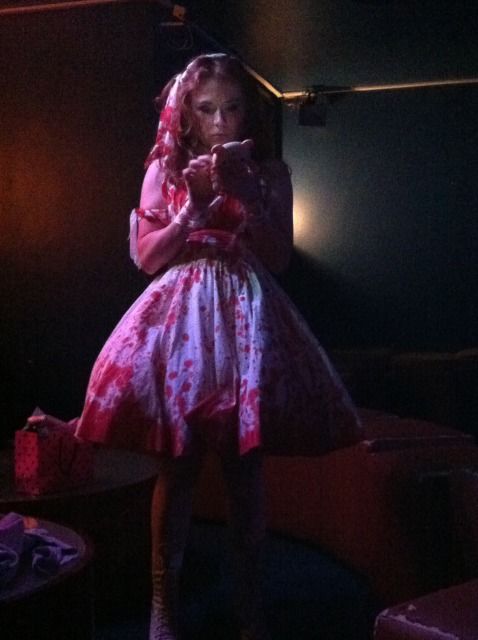 The birthday girl! Awesome gurololi outfit ♥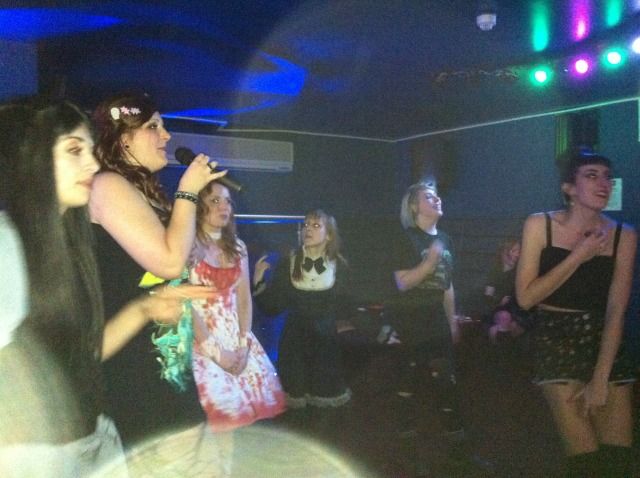 Karaoke-ers!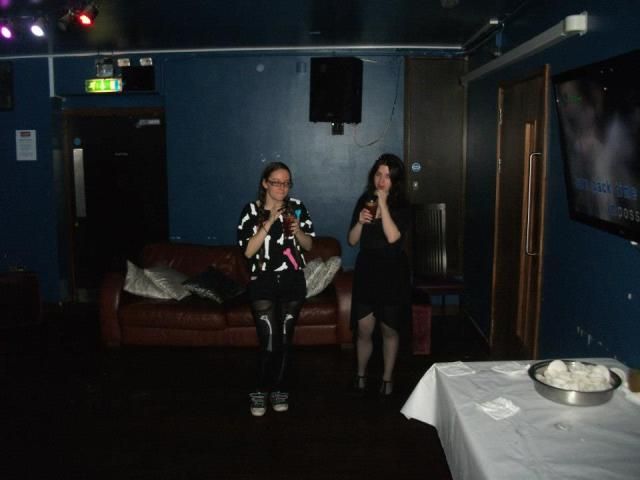 Sophie & I sampling WooWoos.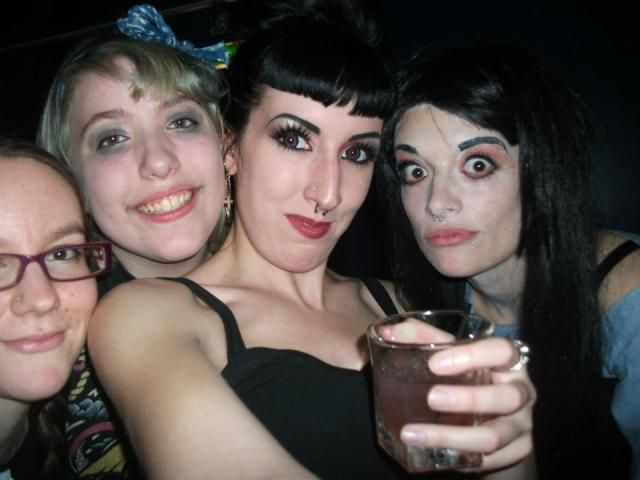 And a bunch of us trying to get in the shot xP
I was street-snapped in Bath earlier that day, but only got a handful of likes so I didn't win any shopping vouchers. Which is a shame, as I happened to put effort into my outfit that day!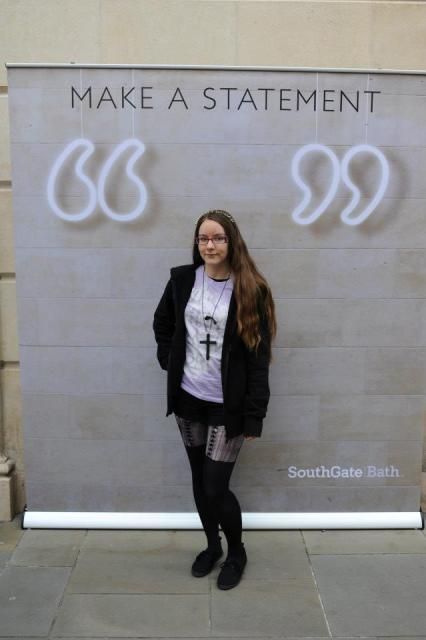 More recently we had a Hallo-meme night where we all dressed (sort of) as memes! I was woman laughing alone with salad, but so was Antonia so we laughed together with salad xP though the photo hasn't surfaced anywhere yet!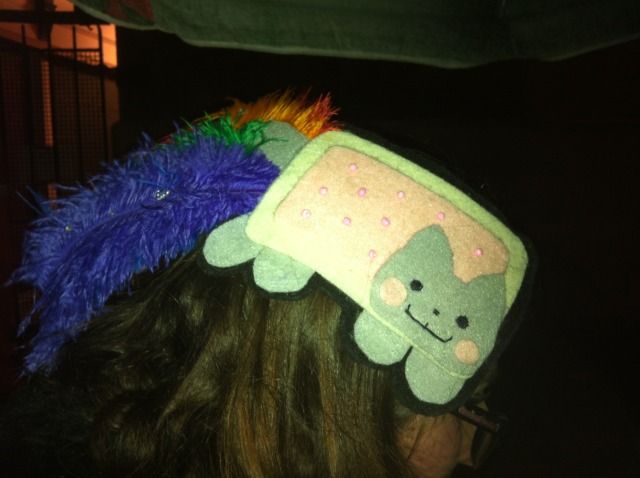 Amy's super-duper awesome nyan-cat headdress! Seriously, this photo really doesn't do it justice.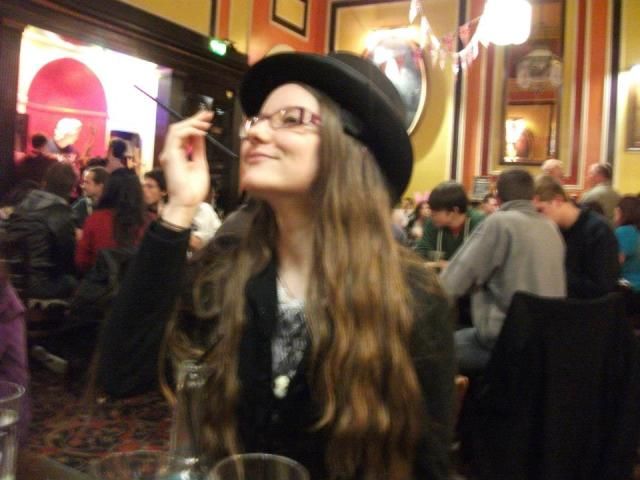 Wearing Sophie's condescending Wonka hat! I was wearing Bodyline's Antique Clock OP but I didn't get an outfit shot.
That was a momentous night as I managed to not be hungover the next day! Although that was probably due to the fact that I left really early. My phone said the station was 7 minutes away but then someone pointed out I had it on car and it would take 20 minutes by foot, so I had to peg it. Guess how long it took? SEVEN BLOODY MINUTES ahaha I AM CAR.
On Halloween I went to a house party. The punch was awesome. The jelloshots were also awesome.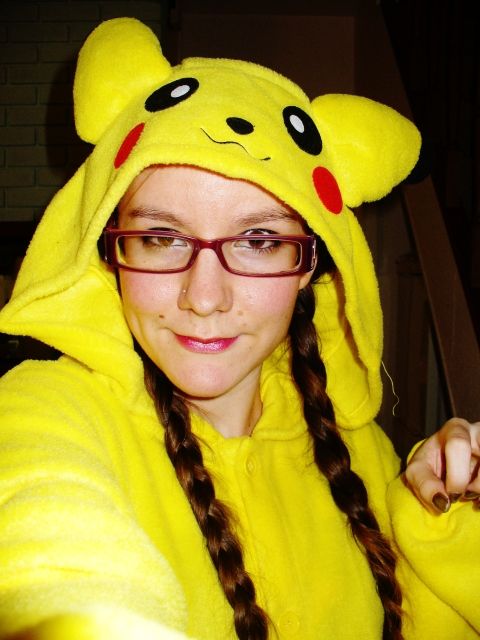 I wore too much make-up...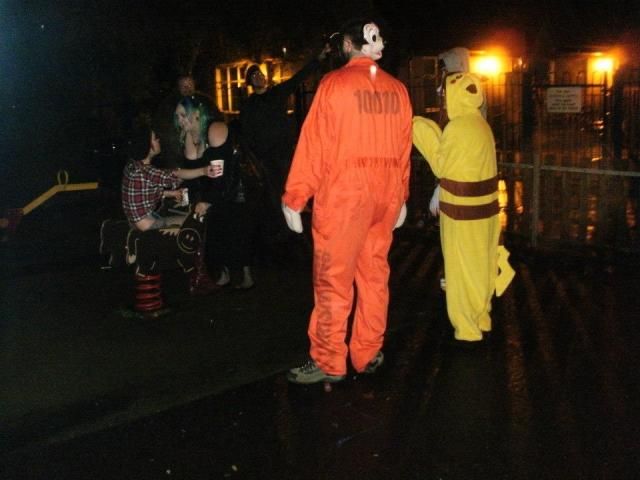 ...and got my kigu dirty in the park D=
I look like such a deformed human in this thing, but it's so cosy!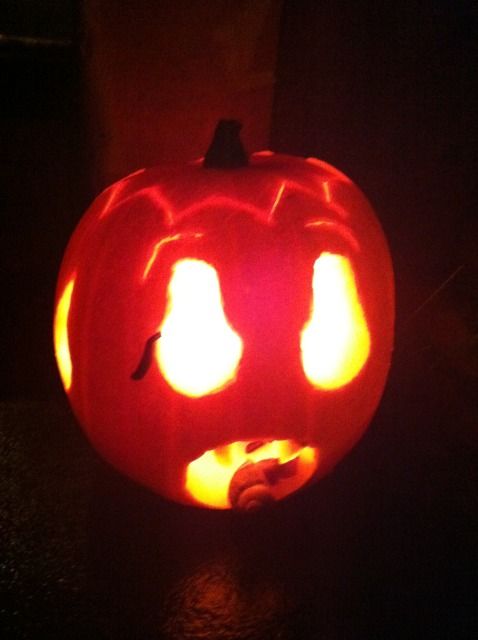 And the pumpkin ate slugs instead of sweets. Ew.
Other than that I have been stressing out like mad over uni work. I have 2 essays and 2 presentations to do in the next couple weeks, and this is on top of the papers I have to read, exam notes, and dissertation work (which involves about a billion hours just sat in the lab with participants).
Also what are you guys thinking of the bigger photos I've been using? I'm not sure if they look too big with this theme or not (^_^')