You know I said Twin Atlantic were rubbish? Well, I all too predictably made a complete U-turn concerning them. This is mostly due to MTV Rocks playing 'Yes I Was Drunk' all the time, so I listened to them more and they really grew on me. So I went to see them again with one of my best friends from school,
Katie
=3
We arrived in Bristol with plenty of time, so we had a pot of tea each in Café Rouge and ate sausage rolls before entering the venue. We decided to go up to the balcony since it was pretty packed (with children...we must have brought the average age up quite a bit and we're only 21). This was a very good move as we had a great view and the bar up there was deserted!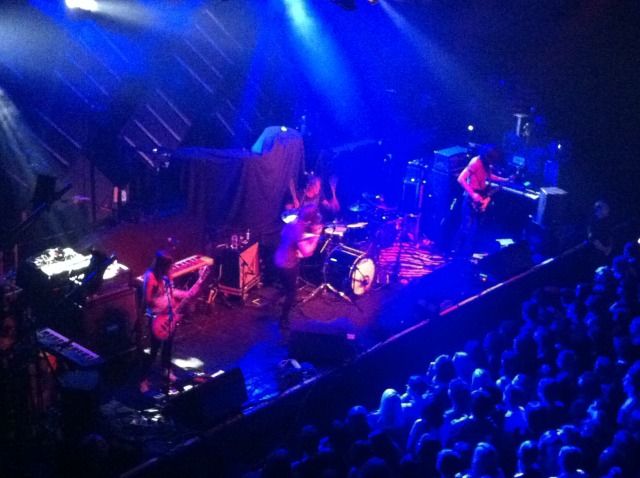 The first band were called Dead Sara. The singer was a bit crazy, almost stumbling into the drums several times (and actually doing so on one occasion), and climbing onto an amp stack to jump down from it which made for nervous watching. But their music was pretty good, rocky with a bit of a country twist in some of the vocals.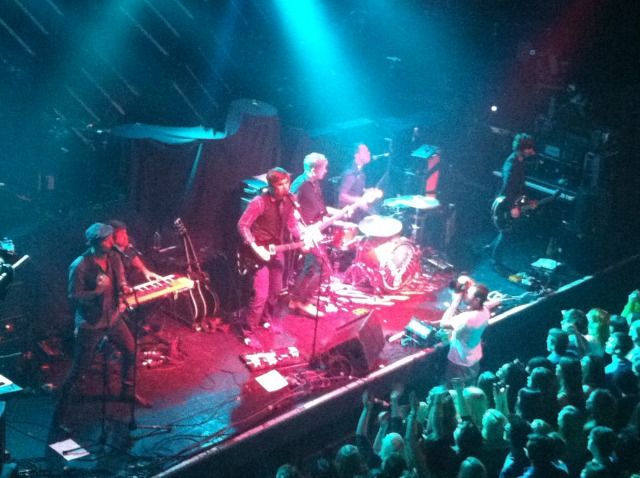 The second act was Charlie Simpson. Yes, the eyebrow guy from Busted (*cough* who has a nice butt *coughcough*). Again, pretty good. Prefer Fightstar, but there you go! The guy on the left had what looked like an egg and a Kitkat which he shook. Egg man, we salute you!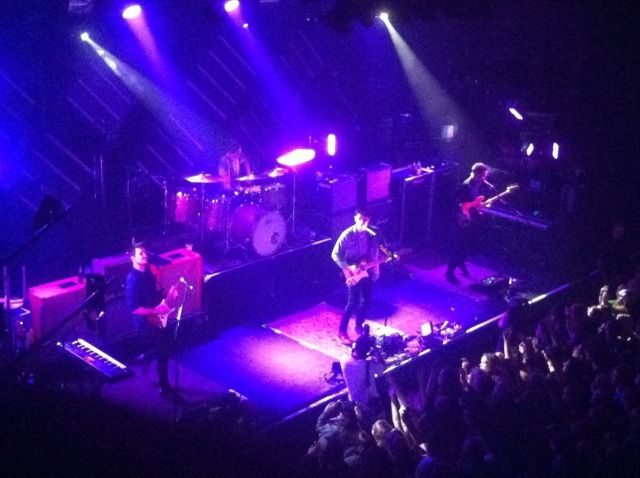 And finally, Twin Atlantic! They played a lot of songs I didn't know (not sure how since they only have one album) and the kids in the pit went crazy with tons of circle pits and crushing each other against the barrier.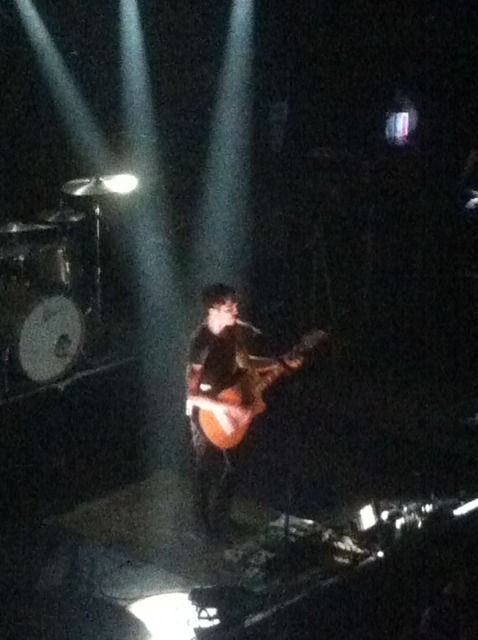 Soooo glad I went though as I had been feeling utterly exhausted all day and stressed out, but had a really great time! Wish I had taken my camera instead of relying on my crappy phone camera, but I was too lazy to hold it the whole time.
Hoping some other good bands come to Bristol again soon so we can go out again!