After quite a saga, Musée du Chocolat is finally in my arms!
This series was released at the end of August, if I remember correctly. I liked the print immediately but wasn't sure whether to buy anything or not for quite a while as it isn't my usual style due to the more classic feel, but in the end I decided I had to have it!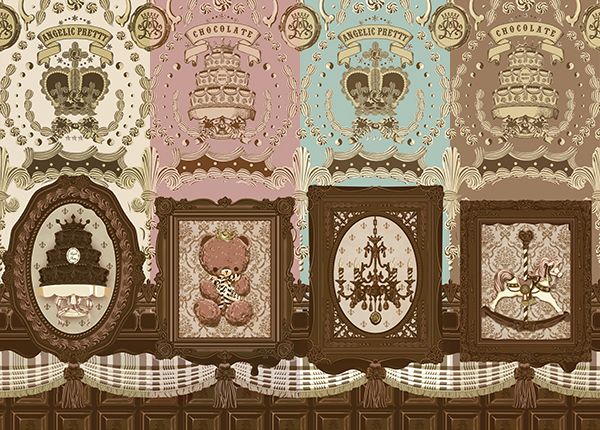 I had difficulty deciding what to get as there were things I did and didn't like for each piece and had mixed feelings about the colourways. Despite preferring the chiffon and knotted trims on the OP I decided on the switching JSK as I liked the tuxedo-esque front and laced back, and had mint as my first choice.
Kyra bought it for me in a store in Japan to save megabucks on shipping and customs, but they were sold out of my first choice and I ended up with brown. Brown was a last minute second choice to be honest, but I thought it had more coordination options if it had less colours in it to begin with! I also decided on the headbow rather than the bonnet due to cost, although I'm regretting this a little now.
My items!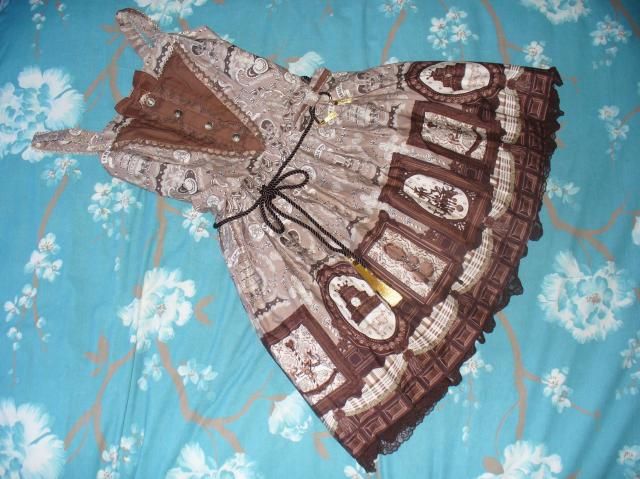 First up, the JSK (¥27,090). The print is a really nice colour which is great as I was a little worried about how brown would look. I just have to hope that my brown hair and eyes don't clash or make me look washed out!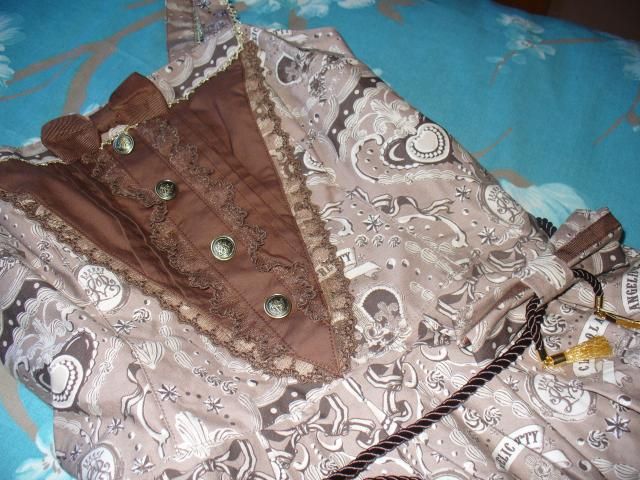 I didn't notice how cute the buttons or pintucks were in the stock photos! Although really the buttons would have benefitted GREATLY from being gold. The bow at the waist has a loop and a pin on the back. The rope is held up with really thin belt loops.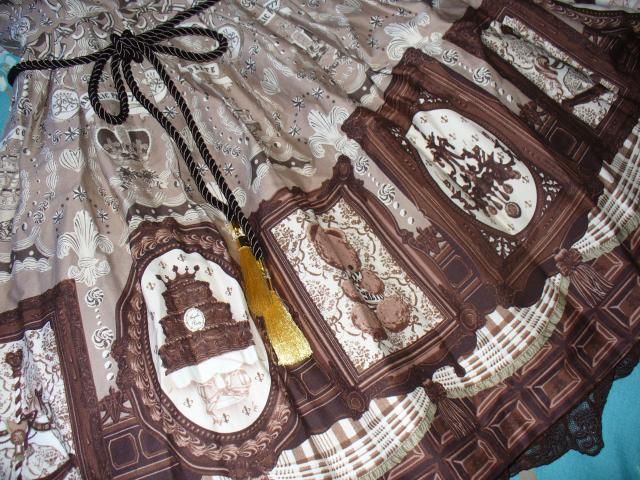 Sadly there is none of the brown knotted trim that is on the other version, but the lace looks much nicer in real life and I love the golden tassles! My main criticism here is that black thread has been used to attach the lace, which is slightly visible if you look reaaaally closely. The print is much more detailed than is evident in the stock photos though; I love those drips of melting chocolate on the frames! And the gaps above the little frames are less irritating when seen on an actual garment.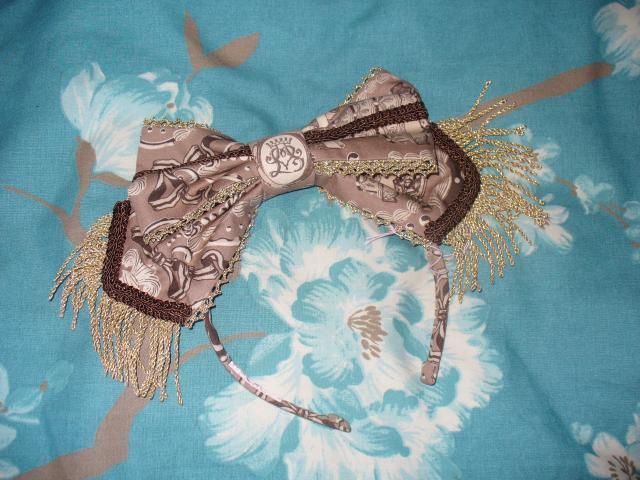 Next up, the headbow (¥3,570). I'm not too fond of this as I don't like the gold trim and it just sits really awkwardly, but it does have that knotted trim I was talking about. I'm hoping to buy the bonnet eventually, which originally cost ¥8,295 (aka A LOT).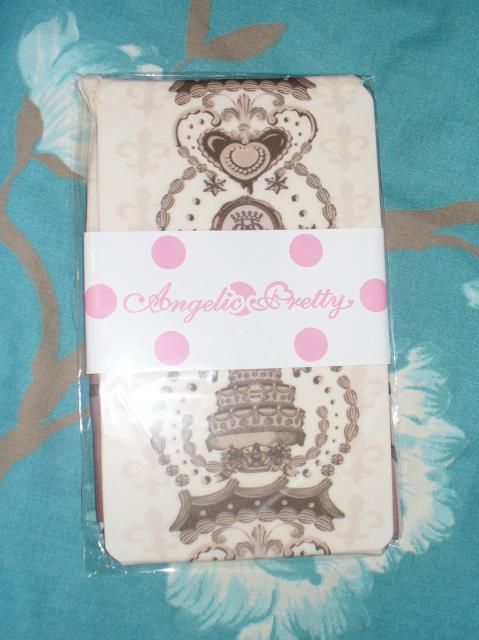 Tights in ivory (¥4,200). I thought ivory would balance the outfit better as I'm likely to wear a white blouse. Plus this way they might go with more of my stuff!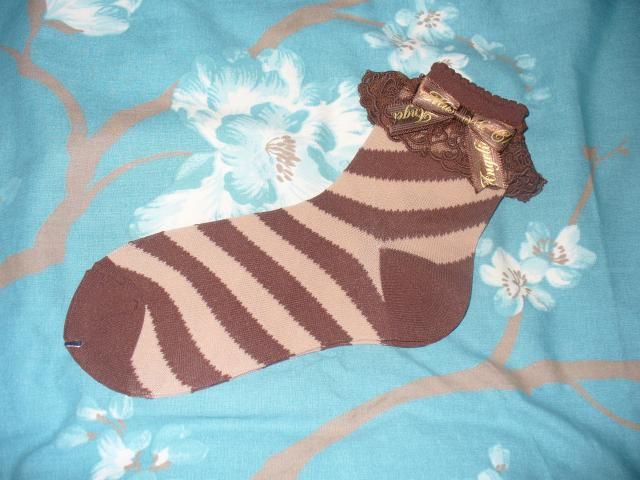 Ankle socks in brown (¥2,625). They don't match perfectly (there were several brown versions of these socks) but they'll still look super cute! They don't feel as soft as I was expecting, but the ribbon and lace are very nice and Japanese socks always fit my feet perfectly. Hope to find some gold tea parties for a reasonable price to print out those little gold details.
I was starting to regret this purchase, but now that it's here I don't regret it at all! Really looking forward to doing triplet coords with Kyra and Monika as they have this series in brown too!