This year was my third Reading festival in a row, and it was probably the best yet! I'll keep this entry short and sweet though, as much as possible.
Started off meeting a bunch of fellow campers at The Three Guineas just outside the station around midday on Wednesday. We were all Camp Loner folk, only I guess we aren't really loners anymore as we all know each other by now. Camp was great this year, although I missed most of Wednesday evening as I got sick and went to bed at 9.30pm (embarrassing!). On Thursday I finally got to ride on the boat, which was really fun. I also got my drink balance right this year instead of just staying sober all weekend, although I still ate for pretty much the whole camp! Best memory was the in-depth discussion of the Skittles advert where everything the man touches turns to Skittles.
Friday
On Friday a bunch of us went to a arena to catch the end of
Skindred
, who were awesome. Also caught
New Found Glory
and
Bring Me The Horizon
before I wandered off alone to get closer to the stage for
Frank Turner
.
I think this was my 8th time seeing him now? It was great as always, although I started shouting at people for standing up too soon at the end of Photosynthesis! Crowd was a bunch of n00bs!
I had intended to go see Bastille afterwards, but the NME tent looked pretty crowded so I went to see
Kate Nash
instead. Her sound seems to be much punkier now, and the photos came out pretty nice!
Caught the end of
Deftones
(I saw them in 2011).
System Of A Down
were miles better than I expected and they played all songs that I knew, which was fab.
Afterwards I wandered mostly. I've seen
Green Day
twice before and while they sound good Billie Joe just drags everything out too much. Bumped into Jesus and sat down for a bit of
Skrillex
which was grade-A shit, but also hilarious as Sonny's voice is so high-pitched and he looks exactly like Finn from our camp. Turns out I should have caught Crystal Fighters as they sounded great on the way back, but I'd had no idea who they were. Must do more research in future!
Saturday
Went with Laura to go see
Mallory Knox
as she was friends with them, and stayed for a bit of
Lower Than Atlantis
at which point the heavens were well and truly open.
Then we headed to Lock-Up where it was dry to catch
Crowns
on Jas' recommendation and a bit of
Anti Vigilante
before going to NME for
Deaf Havana
, who I'd missed on Main Stage last year. I
think
I stayed for a bit of
Modestep
, but soon headed off to get near Main Stage for Twin Atlantic.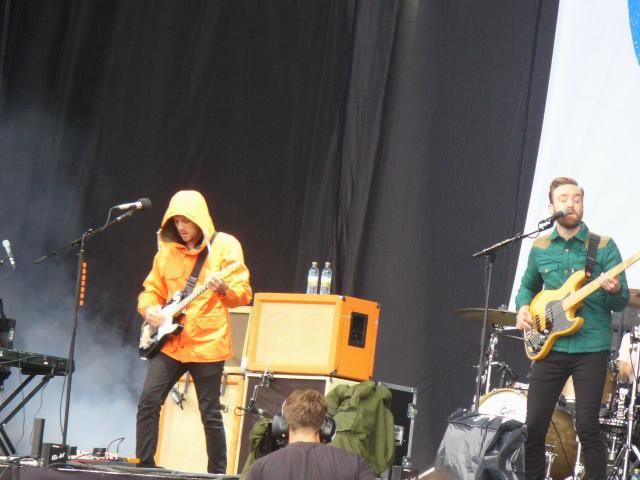 They were great, as you can probably assume from the fact that I'd seen them live twice before and still went back! Managed to jump around until I ached and ended up being part of a group hug-and-sway for 'Crash Land' with a bunch of random guys!
Headed further back to watch
White Lies
and
Foals
who were both great before bumping into some girls I'd met through Jesus the day before, who I stayed with for
Tame Impala
. Not my kind of music really, but I got turned into a cat (the girls had less then family-friendly slogans scrawled across their foreheads!).
Wandered back with them for a bit of
Chase & Status
before heading back alone for
Jake Bugg
and
Alt-J
. They were really good but some asshole almost cigarette-burned my face which made me panic and my anxiety wouldn't wane, so I went back to camp quite early to avoid the
Eminem
crowd who all looked like they had several ASBOs each.
Sunday
On Sunday morning I met Sophie at the station before heading to the arena. We stayed at Main Stage all day, seeing
We Are The In Crowd
and
Hadouken!
while taking some photos of ourselves!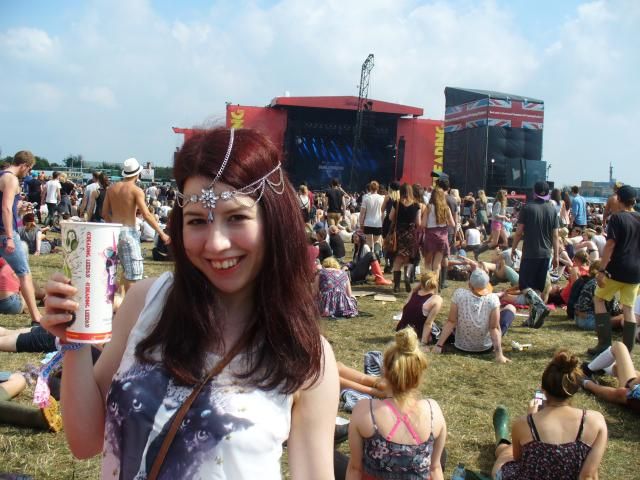 We moved closer for
Don Broco
as I really like them and I'd promised to call Bexy during 'Priorities' and wanted to make sure the sound went through my crappy festi-phone.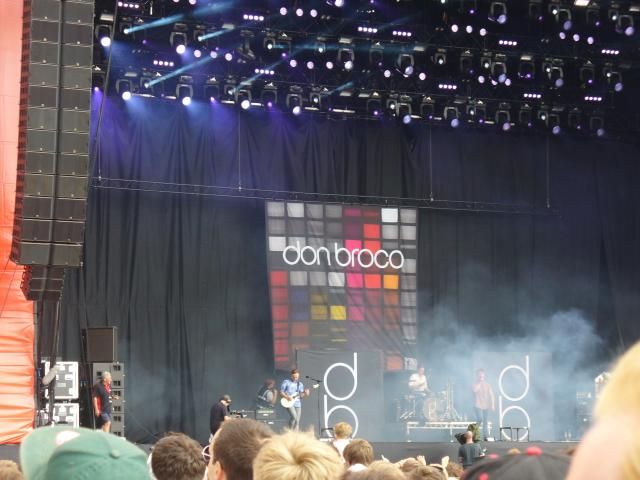 Moved back for
Editors
,
The Lumineers
, and
Fall Out Boy
before moving closer again during
Nine Inch Nails
, who were an absolute disappointment as they didn't play either of the songs that I know for unknown reasons. But as they weren't great we managed to get really close to the stage for
Biffy Clyro
!
A pre-Biffy selfie.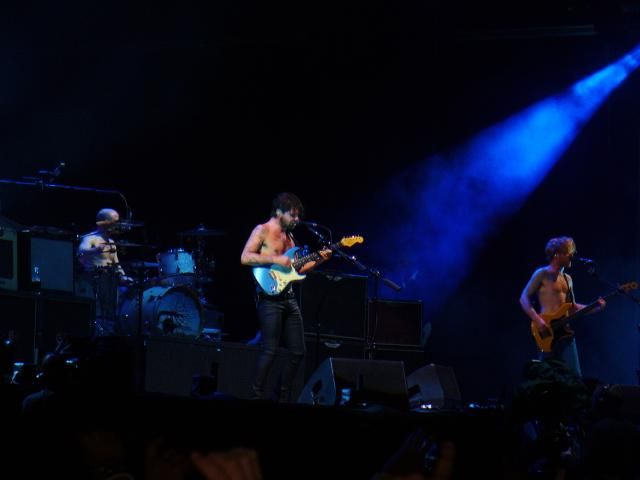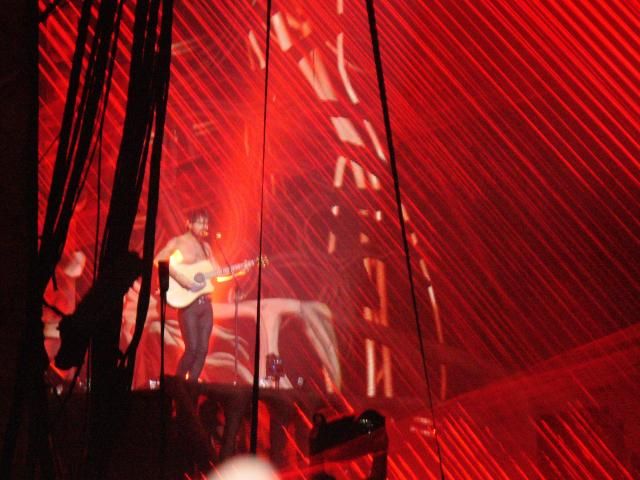 They were soooooo good, and this was time number 6 seeing them live for me. I think it was the best yet as I was so hyped after waiting for them all weekend, although still sad that I had to miss Funeral For A Friend and Shikari Sound System for it. Damn you timetablers and your sucky clashes! But I least I got to jump around and shout lyrics and get shoved by the person behind for being too rowdy...forever winning the 'most enthusiastic' award when it comes to music I really love.
I had such a good weekend and really wasn't ready for it to be over on Monday, although once home I was glad to have a cup of tea and a fantastic BBQ! I just hope I can go next year too if the line-up doesn't get worse than this year (so much hipster and dance stuff, whyyyyy).