My curiosity finally got the better of me!
I'd never played an Animal Crossing game before, but figured it'd be cute yet boring. And so far that's my experience of it. It's not a bad game, definitely fine for a few minutes play each day, but in the same way as LINEplay is (and that's free and not almost £30!).
I've only just started though and still have lots of functions to unlock (I want to customise my character alreadyyyy), and am in dire need of some friends! My DS friendlist is totally empty right now...*hinthint* My friend code is
4597-0734-7642
.
Edit
I'm a little hooked on this now! I have planted a ton of flowers around my house (there are now more, and I expanded my house too).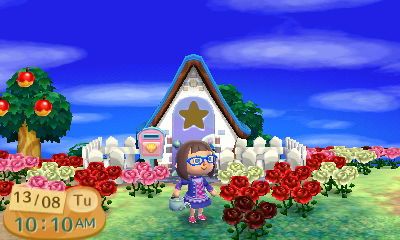 I got a cute lolita outfit too! I thought the dress was horrendously ita at first, but I couldn't resist and it has really grown on me.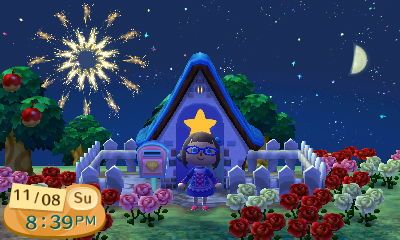 I spent tanabata fireworks with Sophie by wireless.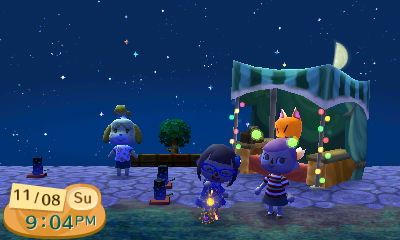 And have had lots of fun with catchphrases!
And found a shirt from Chocomint?!!
I'm now looking forward to reaching my 10th game day so that I can get more shops to open! I want to be able to buy shoes and change my look! Kinda bummed that I landed such a dumb-looking face though.