On Thursday last week, I had my graduation ceremony. That means I now have a BSc in Psychology with upper second class honours! It's odd that my four years of university have both dragged and flown by.
The ceremony itself was in Bath Abbey. I was really worried about falling over, walking there my heel got caught in my dress and there were grates we had to walk over in there, and we had to walk around the whole room to go up to the front! It was fine though, and no one tripped! The robes were uncomfortable and it was really hot all day, and it drizzled before the ceremony so my hair went a bit mad. Plus they didn't bother telling us lower-classers that we needed to wear buttons, so I stupidly wore a fancy dress and had to look scruffy and be strangled by my cardigan all day as the collar kept pulling it up =[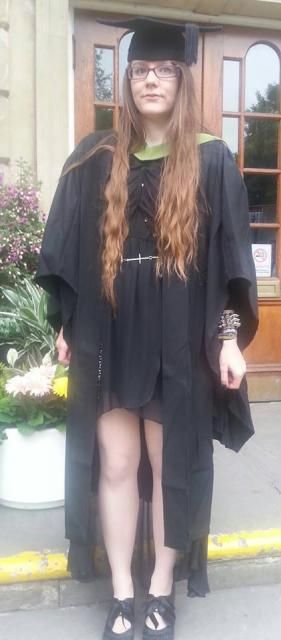 The ceremony was online so I capped me shaking hands with the chancellor haha. I don't really have many photos from the day as nobody has bothered uploading any yet, and I didn't have anywhere to put a camera so I couldn't take any myself.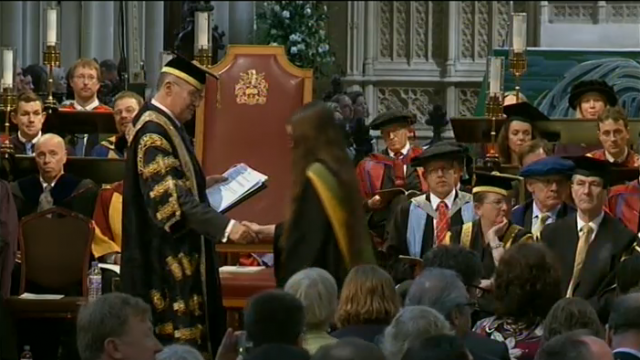 Afterwards there was a reception in a church a little way down the road. It turns out I won an award! The Helen Haste prize, which was apparently a lot more bigged up than I thought it would be. It was awarded to me because the essay I wrote for the optional exam was the most creative and original one. I think they were rewarding me for a being a weirdo, really. But I got to accept the prize from the legend herself, and I also got £250! Winning.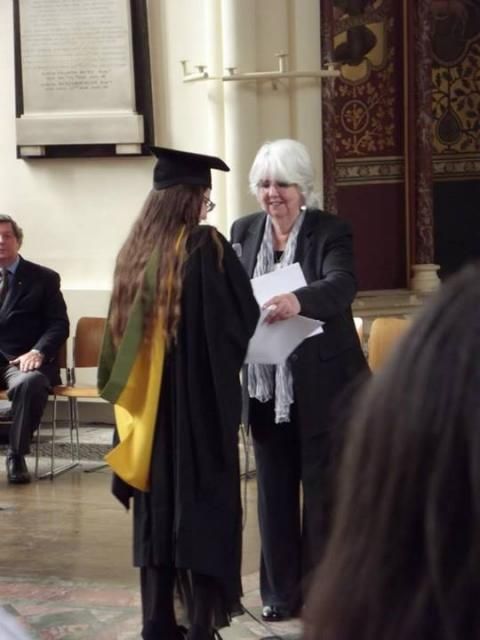 We didn't stay long after that as we were staying away from home, but it was a much nicer and less boring day than I thought it would be, and I'm glad I went. Don't regret not getting pro photos though...waste of money!