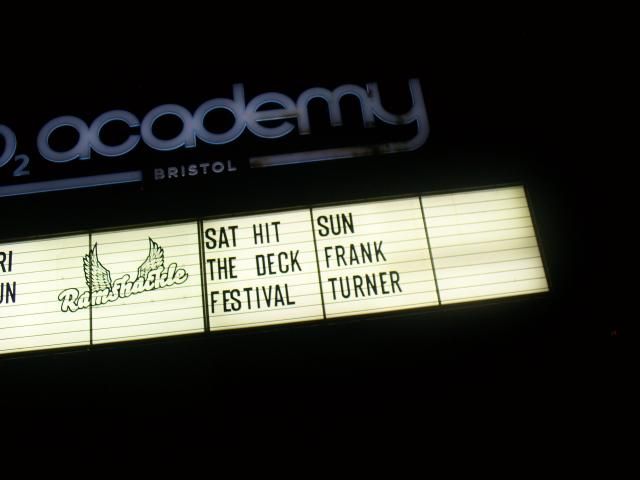 Frank Turner's new album Tape Deck Heart was released today! I actually received my copies (extended CD and vinyl) on Friday, so I got to give it a few listens before the gig.
The album is pretty good. It's quite different from the older stuff, much more polished and with really tacky percussion in places. But the songs are good, and the album definitely seems to be one that grows on you. My favourite song from it so far is Plain Sailing Weather (which is far too appropriate to my life this past year). Broken Piano is a dodgy track for me...the song itself is good, but it's all too reminiscent of Coldplay!
But yes, I went to see Frank Turner and the Sleeping Souls live on Sunday evening for the 7th(?) time. First act was George Frakes, who played guitar incredibly.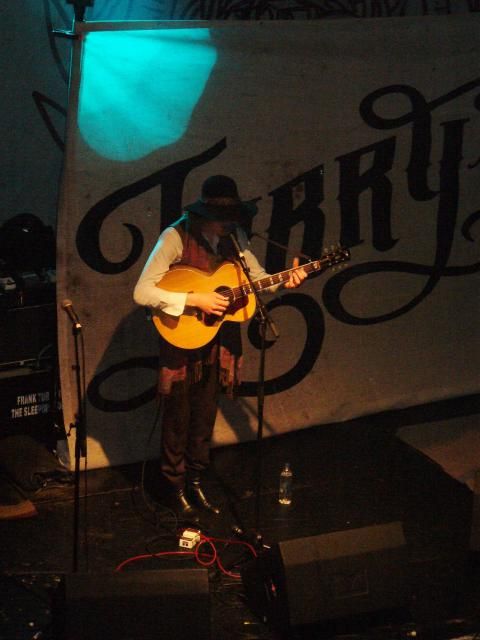 Second act were Larry and his Flask, who were insane. In both senses of the word. The music was great, they had a standing drummer, and the double bassist threw himself around the stage as if he were playing an instrument one tenth the size, and the whole band were very energetic. They're definitely an act I'd love to see again!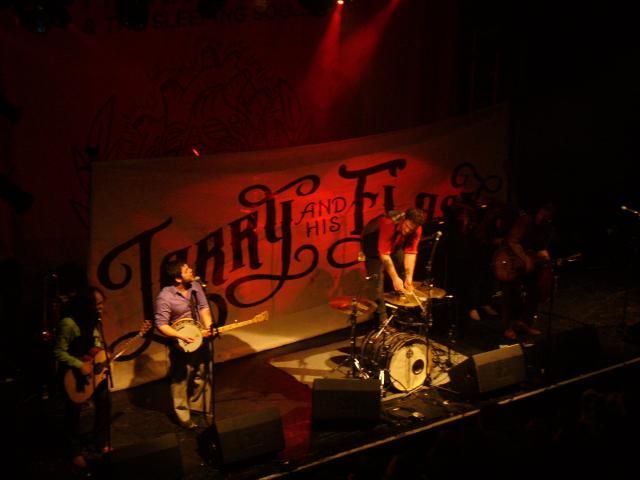 Then it was Frank and his band! Of course, they were great as always, although the setlist was a bit of a letdown as far as I was concerned (I'd heard people saying they'd played Sailor's Boots and Worse Things Happen At Sea, but they must have both been requests unfortunately!).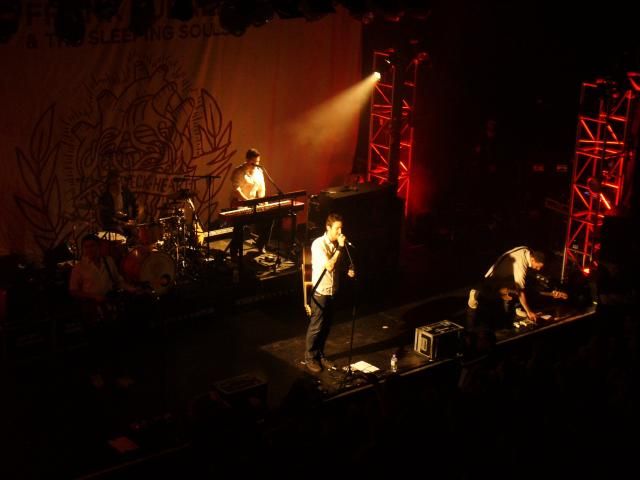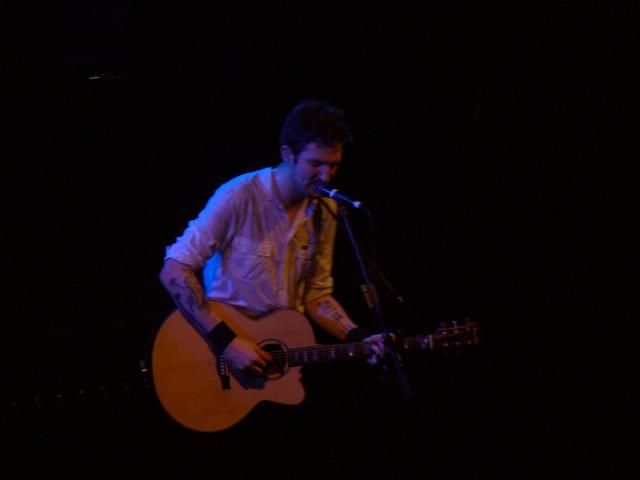 And there was the flag that is travelling the country aided by fans, although it got confiscated on the way into the venue!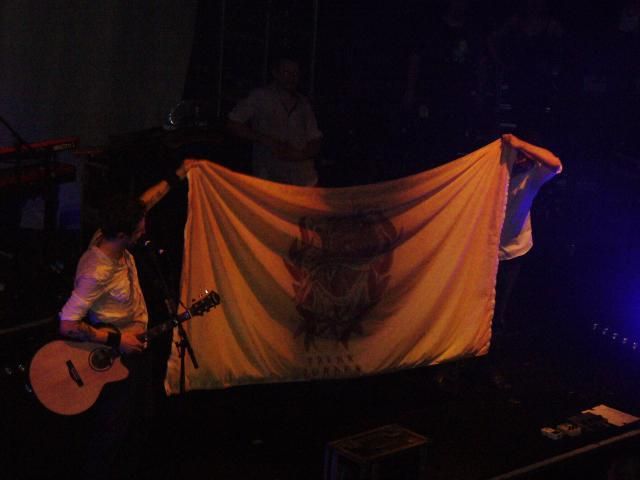 Highlight of the night had to be the whole room jogging to Recovery! Although it was a little sad that we weren't made to sit down during Photosynthesis as that's happened every other time I've been to a show, I think!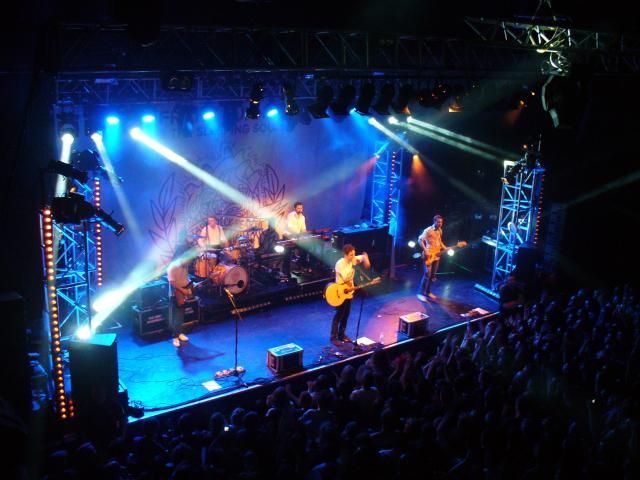 Aaaaand the setlist:
I'm afraid my blogging has been a little sporadic and I still have a few things to cover from a while back, but I'm getting there! Keeping myself organised isn't so easy at the moment...but anyway, to end here are a couple of twitch gifs I made since my camera kept taking 2 photos at once: